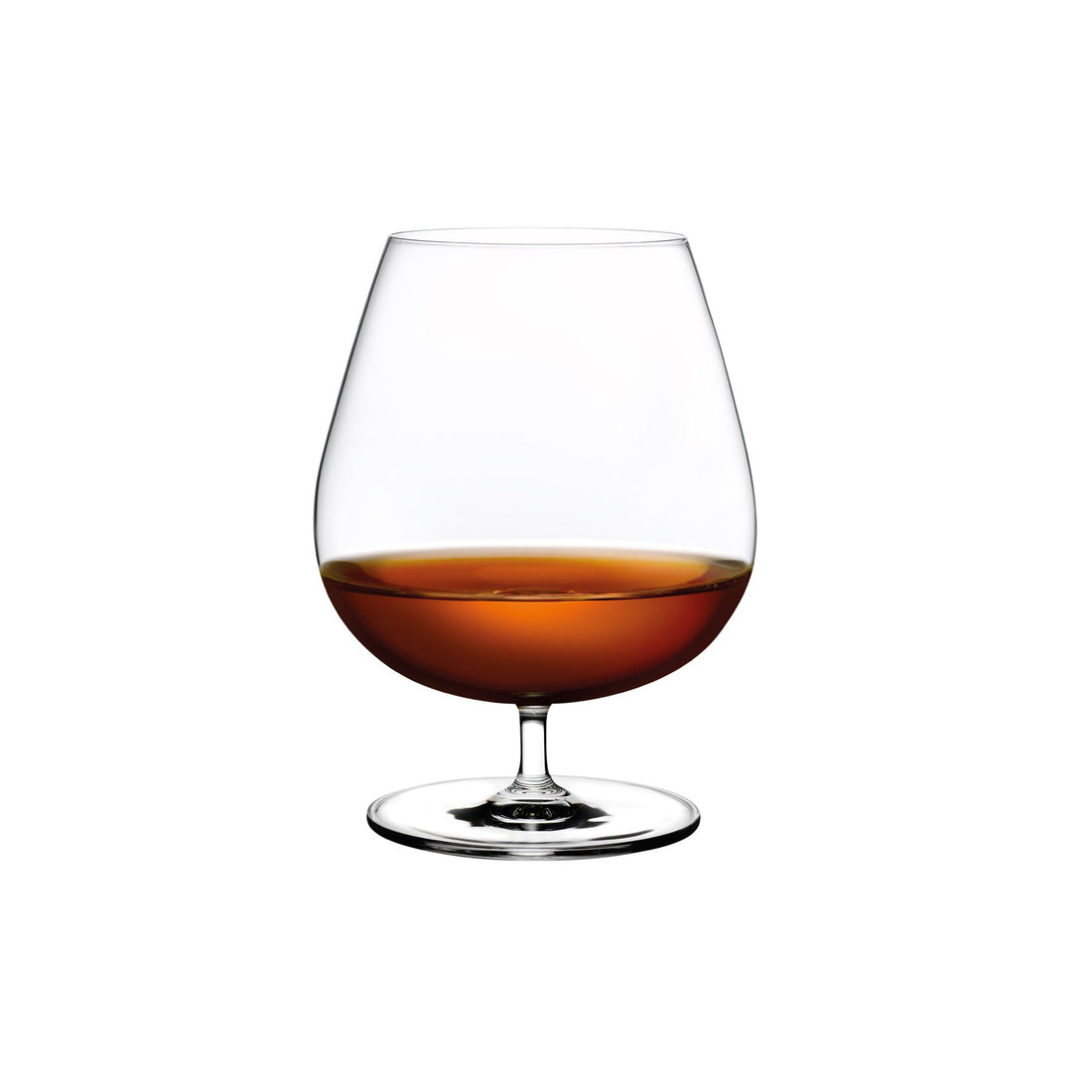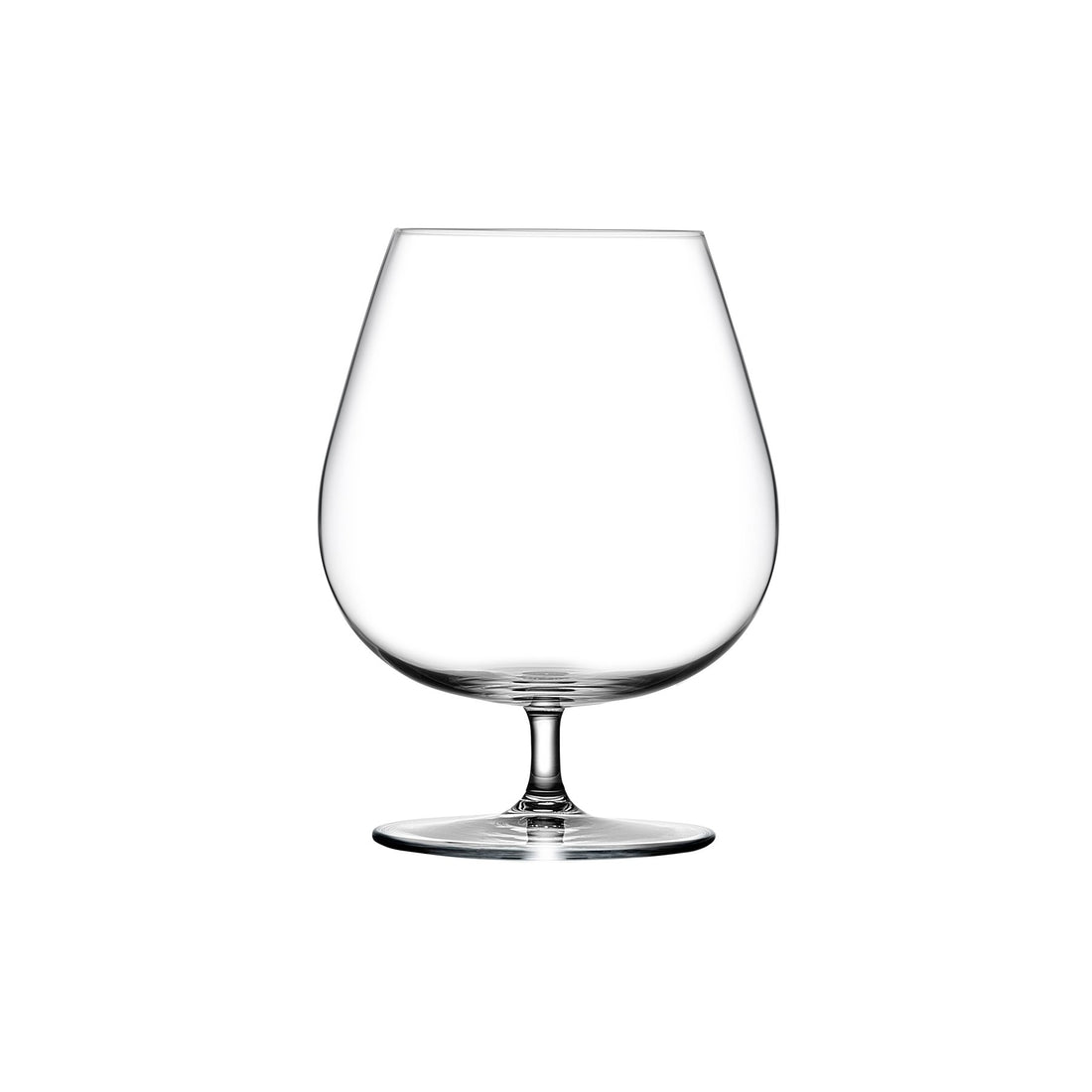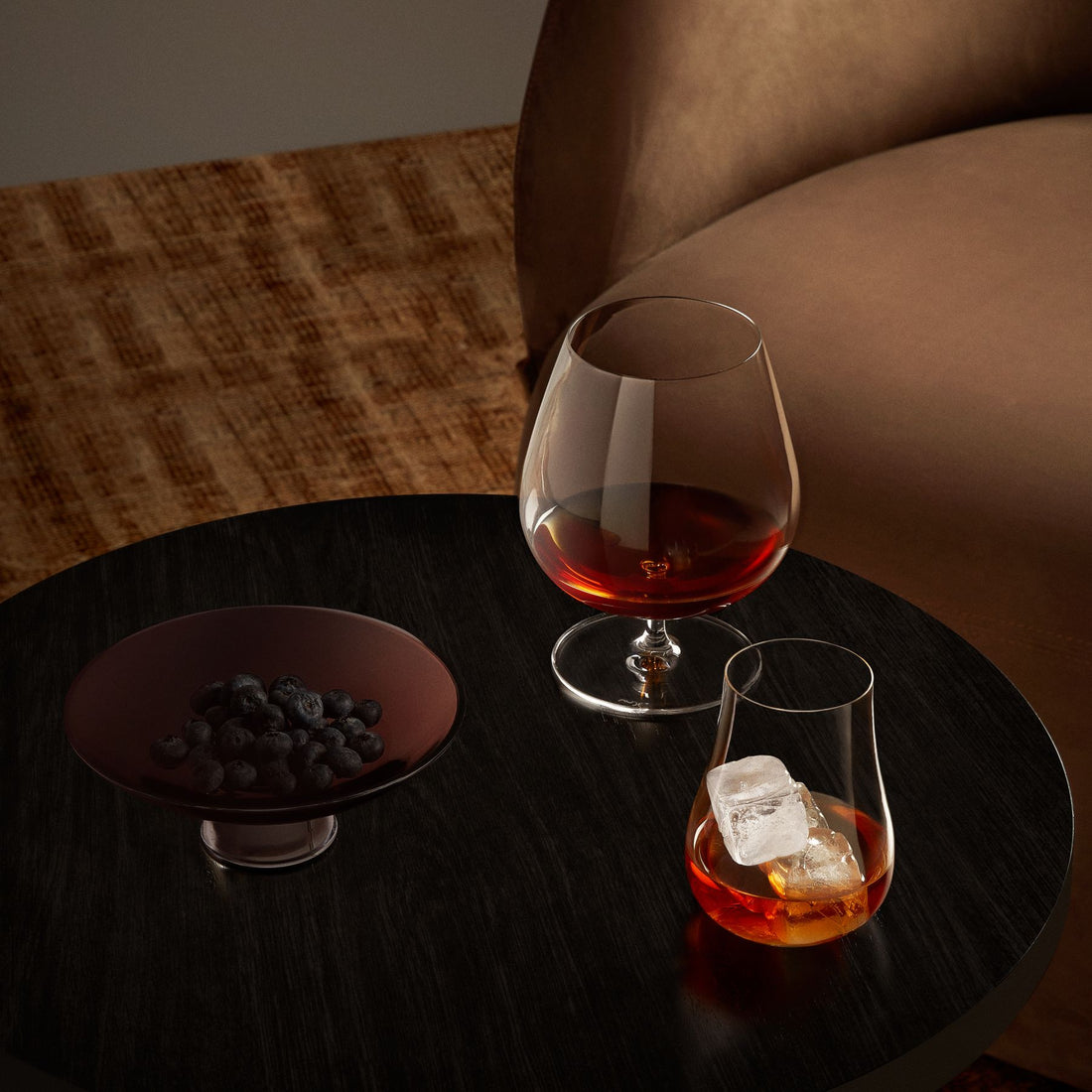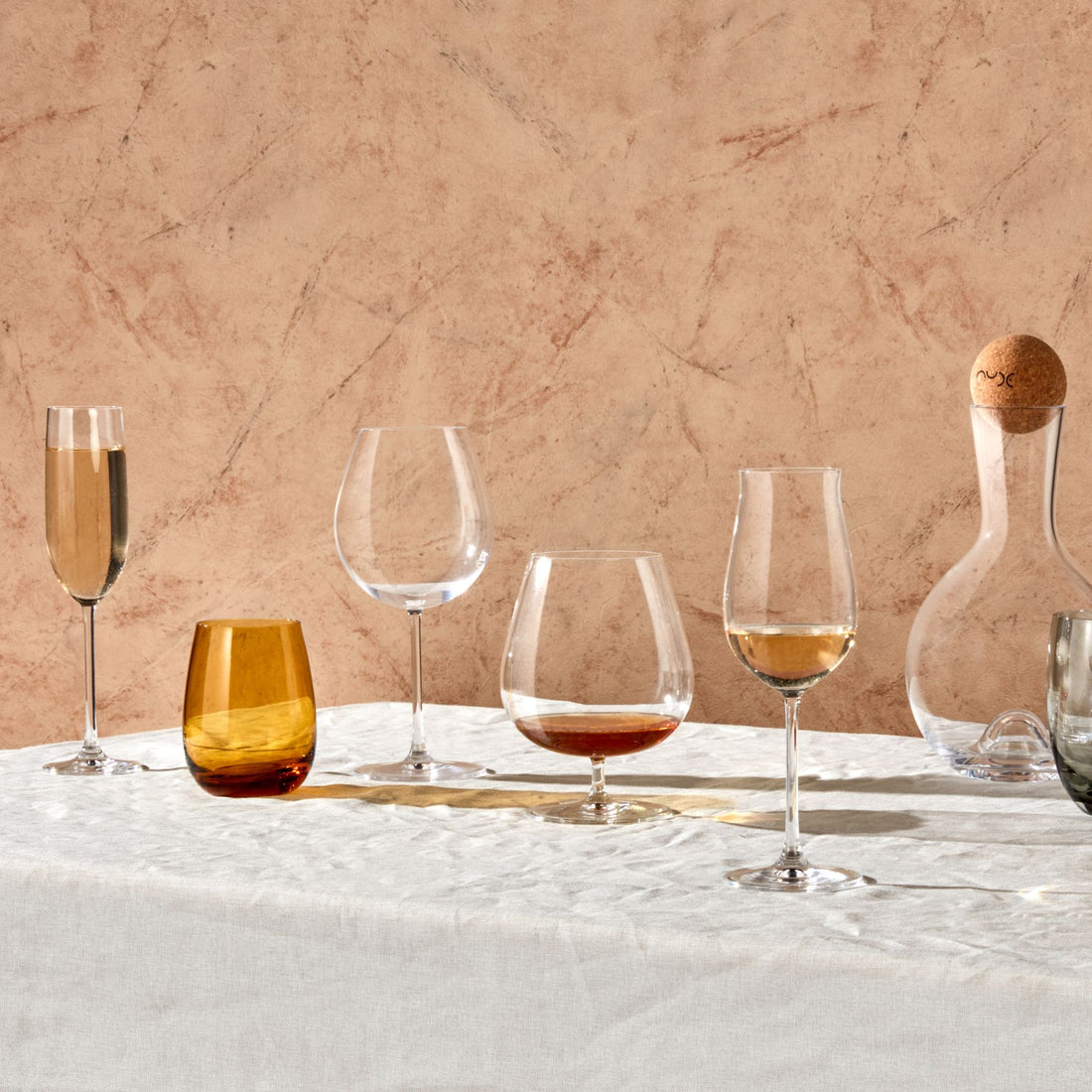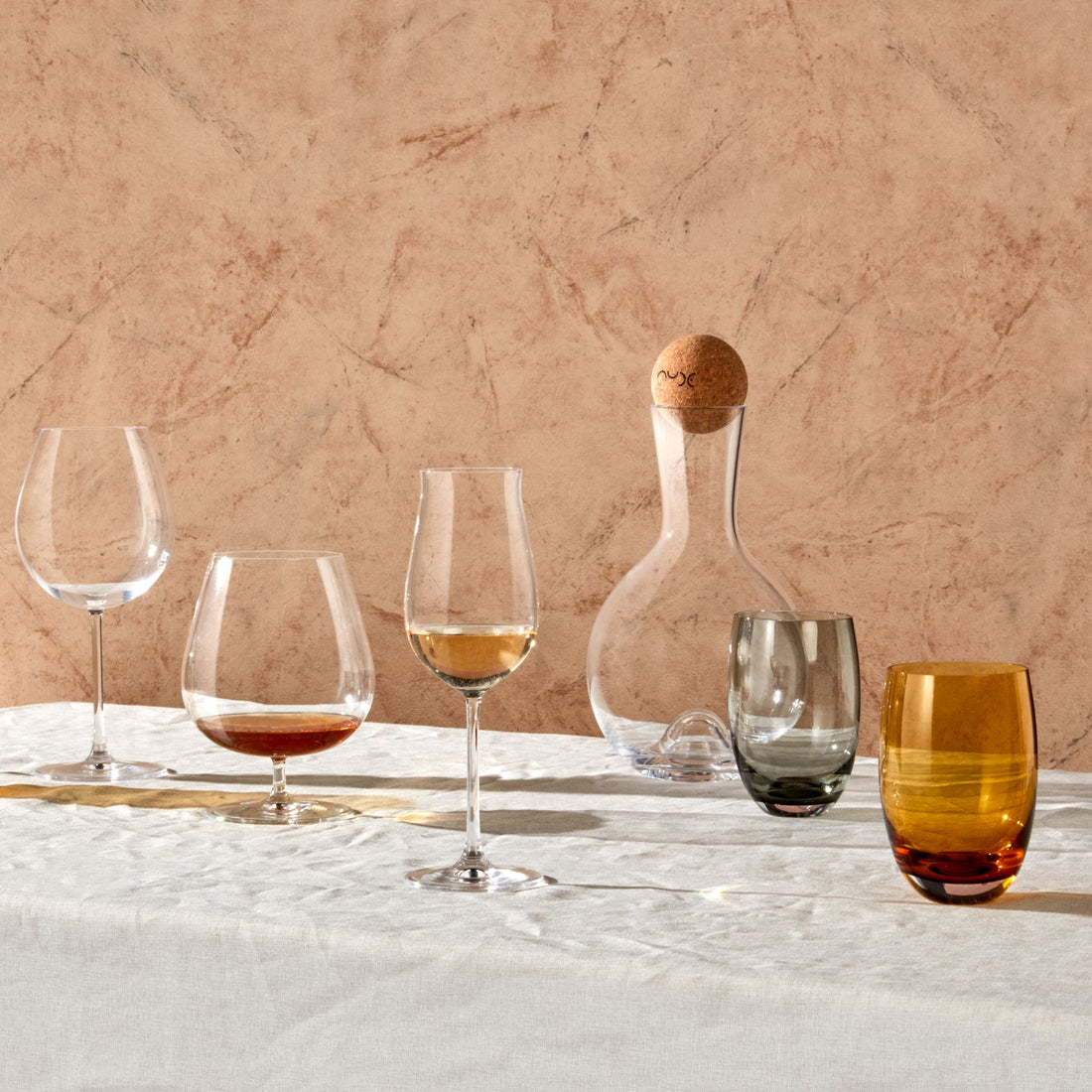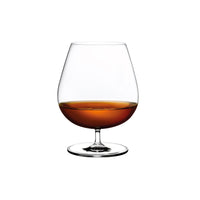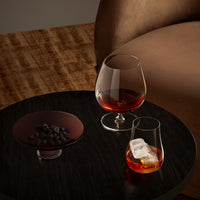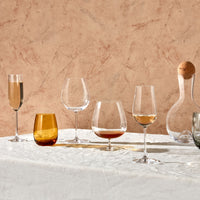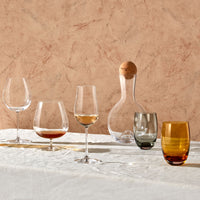 Vintage
Vintage Set of 2 Cognac Glasses 900 cc
by NUDE Design Team
Each glass design within the NUDE Vintage range is based on the specific characteristic of grape variety — including this cognac option. Crafted from fine lead-free crystal, the tapered shape serves to disperse the drink across the whole tongue to enhance its taste and flavour. Presented in a set of two, each piece has a capacity of 900 cc.
Capacity: 940 cc
Height: 157.5mm
Diameter: 119 mm
Material: Lead-free crystal
The product is dishwasher safe, though we advise the following:
• Choose the most suitable glass washing program which may help you to get the best hygiene and appearance performance.
• We recommended to wash glassware with water which has hardness between 4° - 6°dH.
• The ideal washing temperature for glassware is between 50°C to 65°C.
• Once your dishwasher cycle has finished, open the dishwasher to allow excess steam to be released.
Introducing
NUDE Design Team
NUDE Design Team fearlessly investigates innovative ideas. We are constantly inquisitive and work hard to develop dynamic collaborations with artists and designers. Nude contemporary collections are designed to fit seamlessly with modern life, perfect for special occasions and everyday use and always enchant the eye.