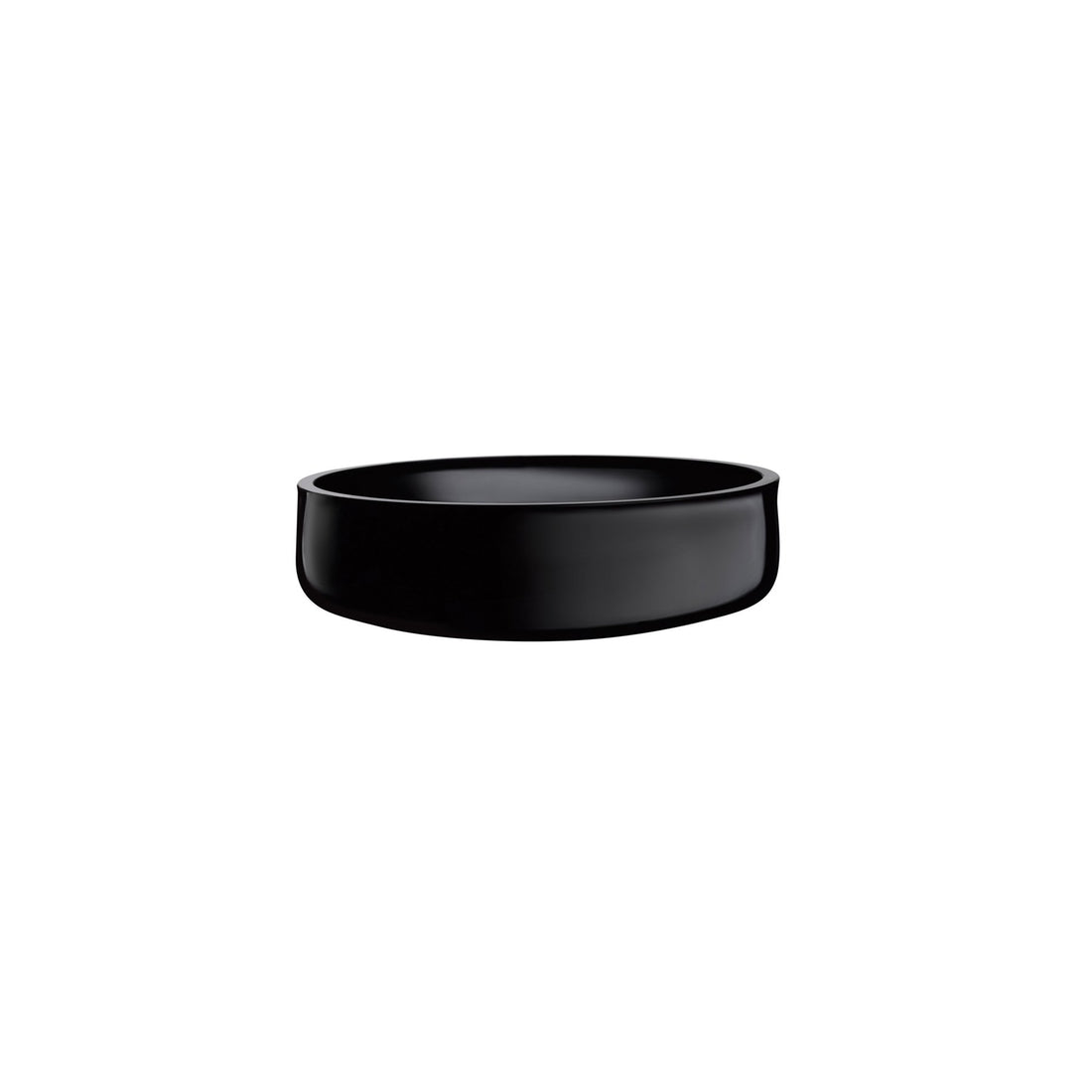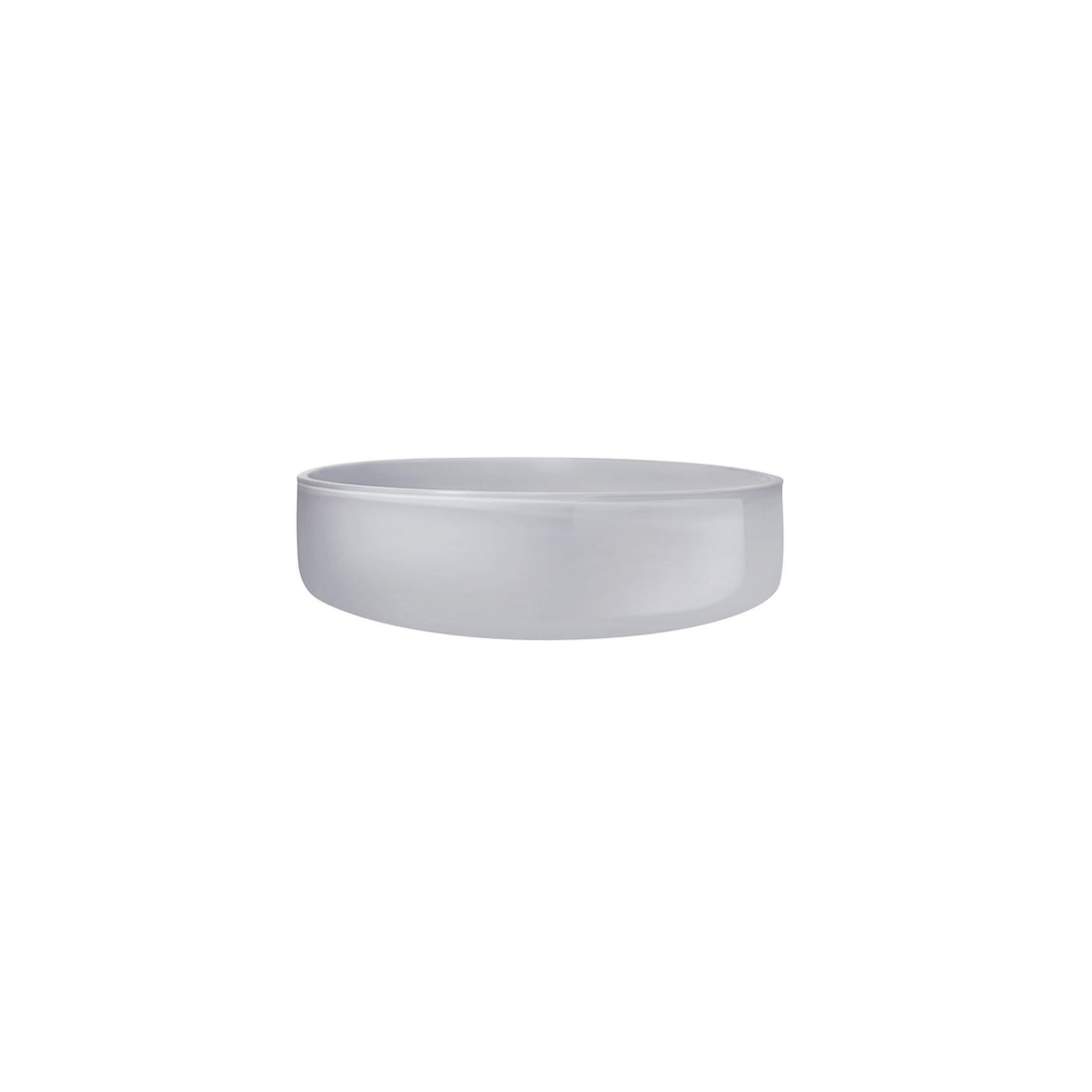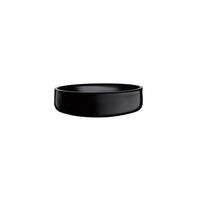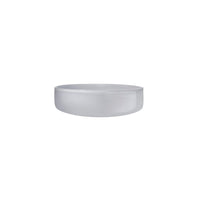 by Alev Ebuzziya
This NUDE Midnight bowl features a crisp rim, a subtly curving base and a sleek satin finish. Formed from solid lead-free crystal, this expertly manufactured design combines a surprising, seemingly floating effect, with the traditional robustness and quality of crystalline glass. The result is a contemporary and chic, versatile piece that can be utilised to serve food or to display items.
Capacity: 890 cc
Height: 55 mm
Diameter: 168 mm
Material: Lead-free crystal
The mastery and craftsmanship of handmade glass is a signature of NUDE.
NUDE prides itself in its artisanal approach to glassware, specializing in handmade, pure crystalline glass, be the pieces blown or press-blown. With their Master blowers, NUDE continues to hand
make much of the world's most acclaimed glassware.
We recommend washing this product by hand using a soft sponge, brush or by hand.
Please avoid using the scourer side of the sponge as it will create scratching on the surface of the glass.
After hand washing let the product dry. Finish cleaning by drying and polishing the product using a soft cloth, preferably micro fiber.
Introducing
Alev Ebuzziya
Alev Ebuzziya is an internationally renowned artist, best known for her unique ceramic bowls which are in 30 museum collections around the world, though she has a real passion for glass and textiles too. "I knew by the time I left school that I wasn't going to be a dentist or a lawyer," she says. "Art is very important to me, but I like to work in the design world too, in larger scale production, so my pieces can reach many more people." In the 1960s, Alev headed to Copenhagen, attracted by the clarity and modernity of the Danish design of that period. Her own work also exudes a simplicity and tranquility that makes her a perfect partner for the Nude brand. For the last 32 years, she has lived in Paris, where her 100m2 south-facing loft in the 14th arrondissement also incorporates her studio. From there she makes regular trips to her native Istanbul, home of Nude.