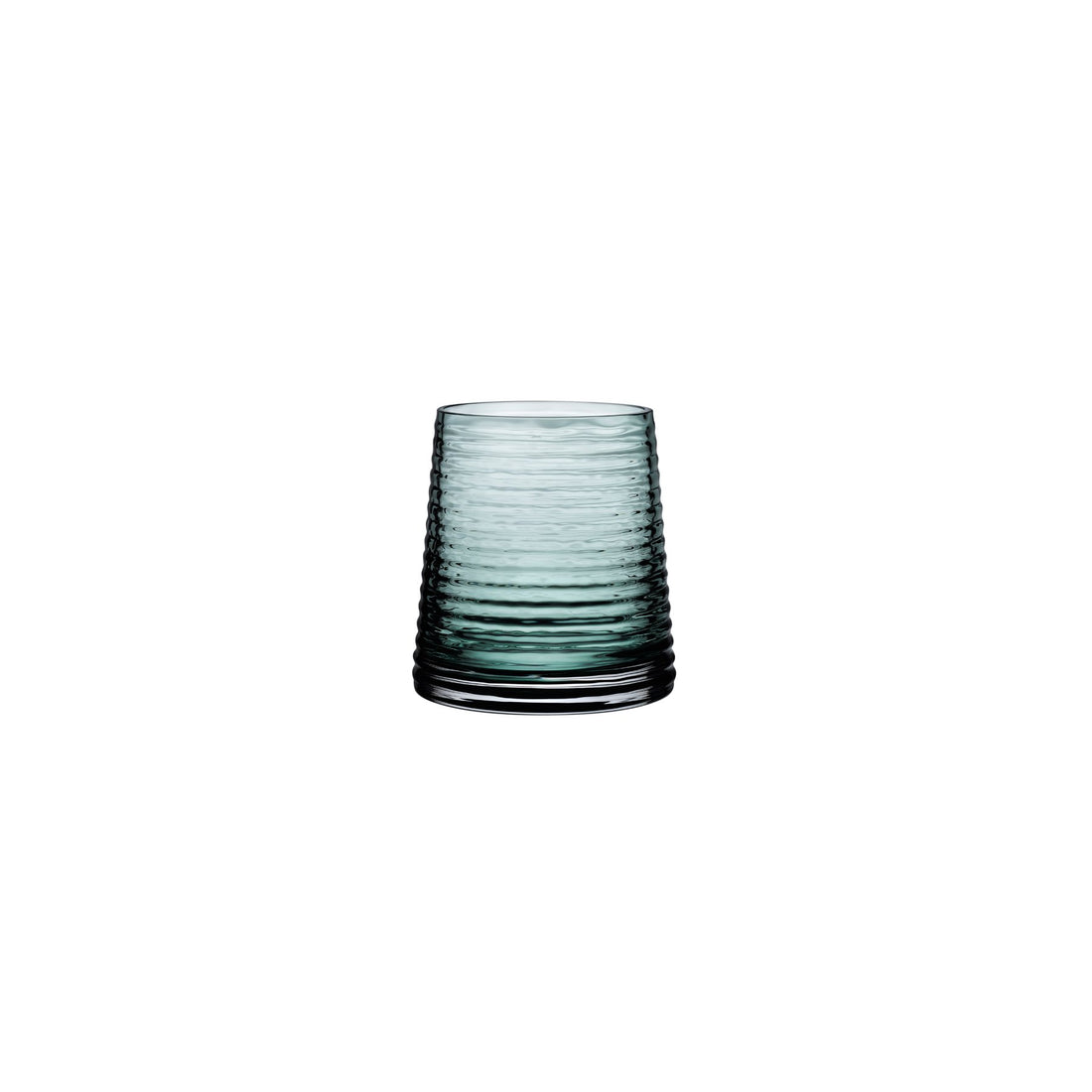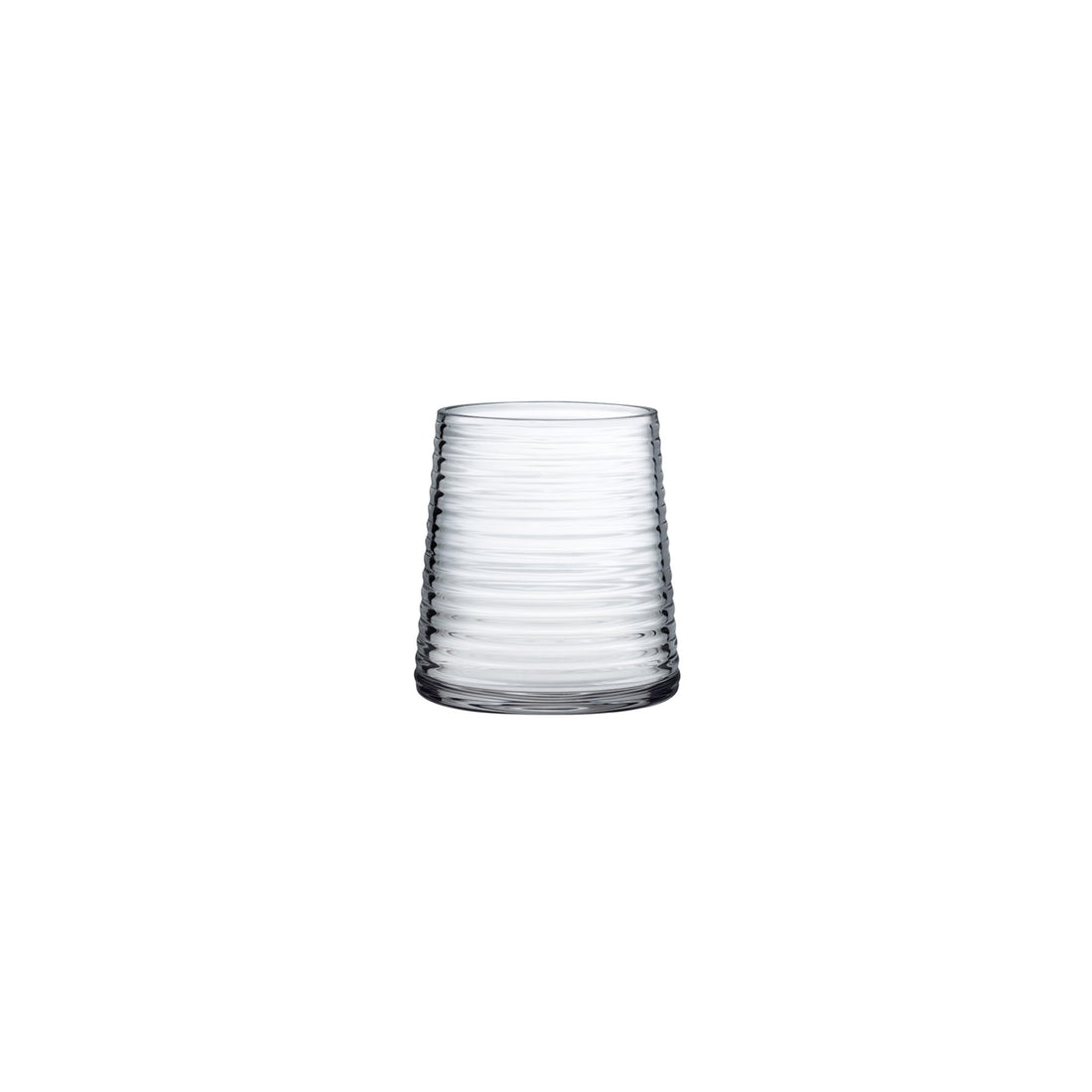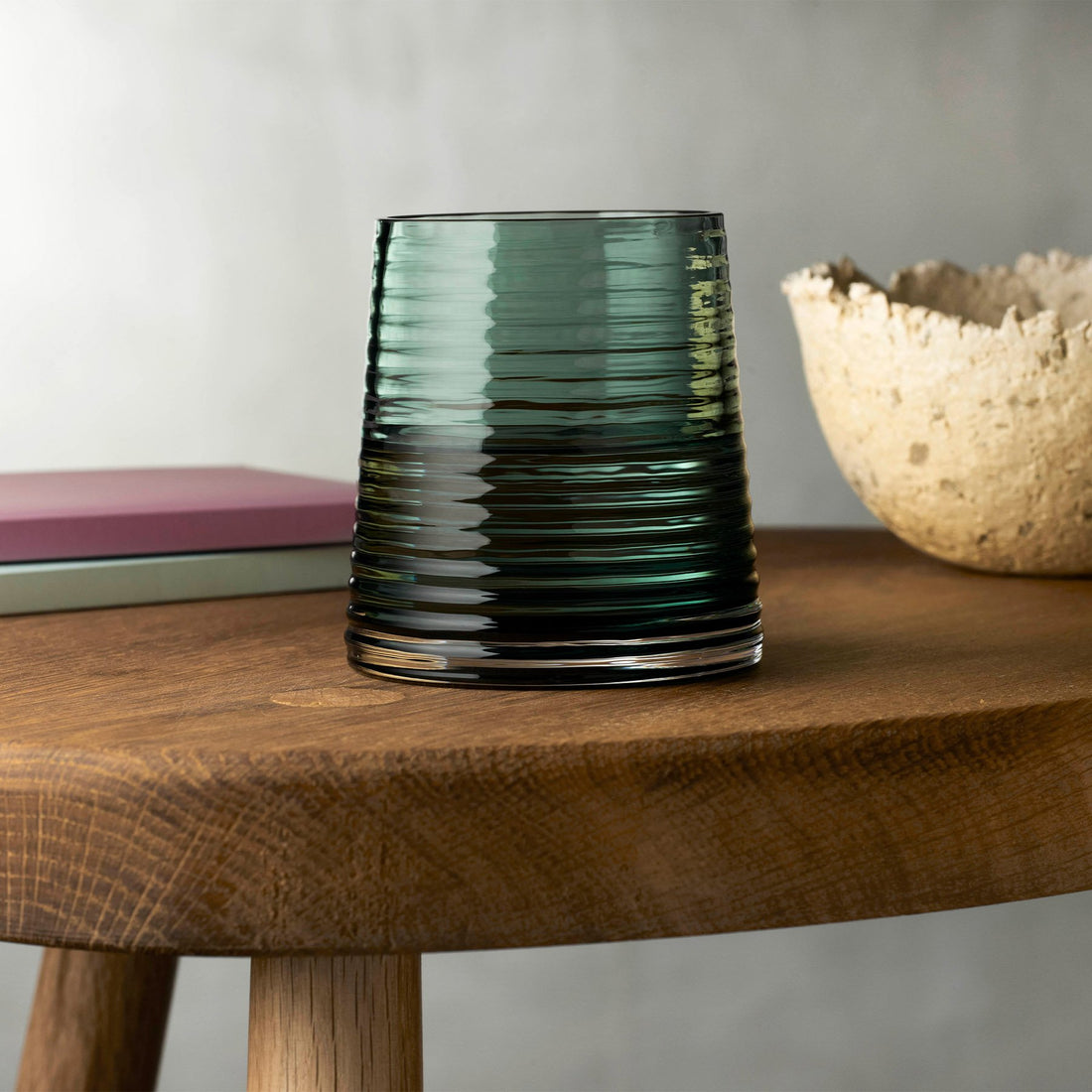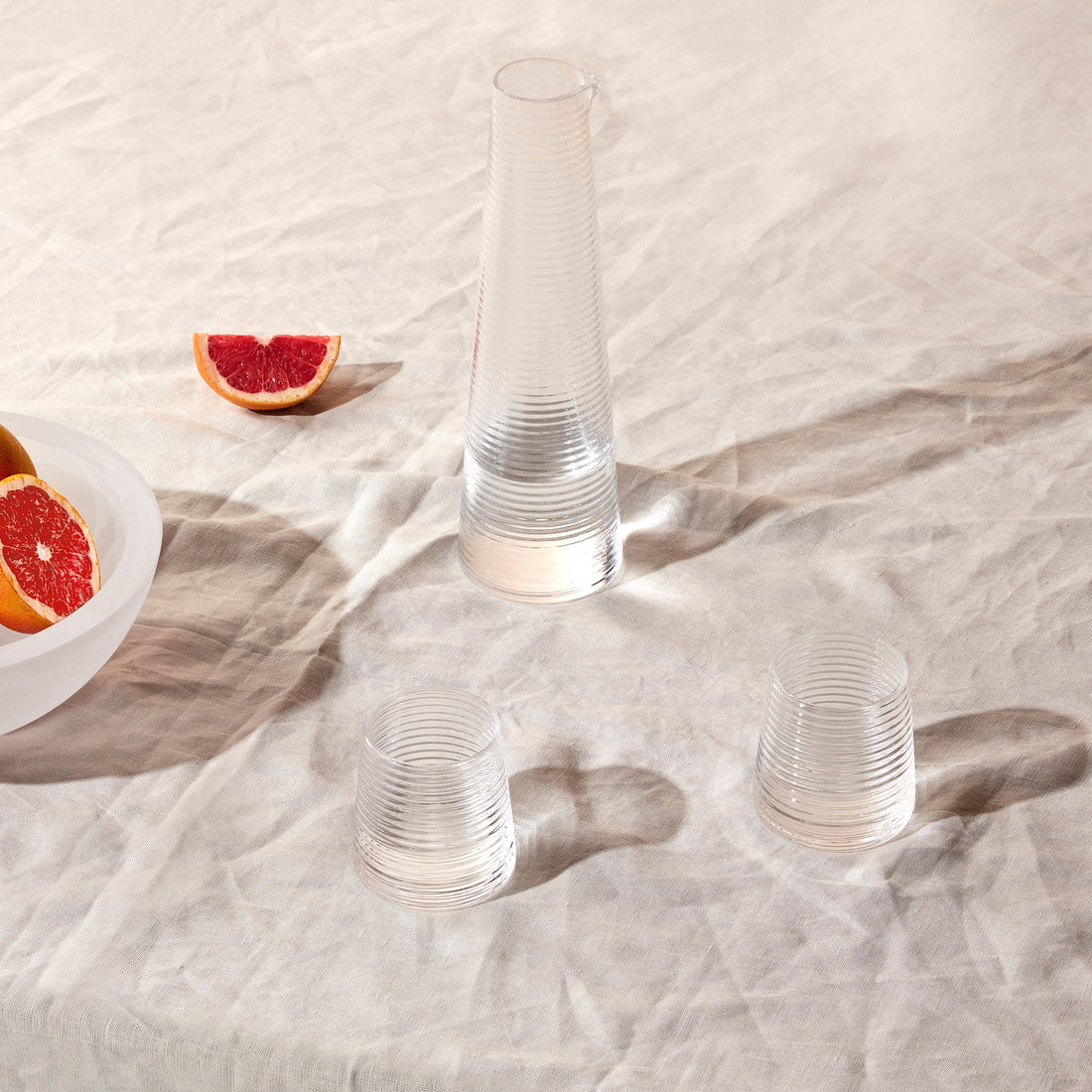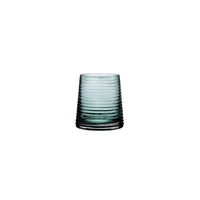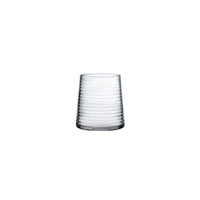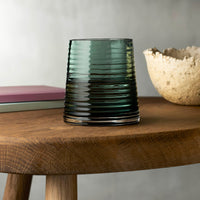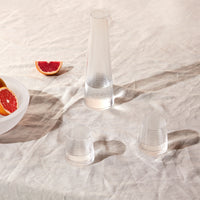 Poem
Poem Set of 2 Water Glasses
Design by Markku Salo
This NUDE Poem set of water glasses — like all pieces from the series — is weighty and satisfying to touch. The lead-free crystal base is accented with a mesmerising ribbed texture and sculpted to a minimal silhouette that tapers slightly towards the rim. Simple enough for everyday use, you can complete the family with a matching water bottle.
Capacity: 200 cc
Height: 85 mm
Diameter: 80 mm
Material: Lead-free crystal
The mastery and craftsmanship of handmade glass is a signature of NUDE.
NUDE prides itself in its artisanal approach to glassware, specializing in handmade, pure crystalline glass, be the pieces blown or press-blown. With their Master blowers, NUDE continues to hand
make much of the world's most acclaimed glassware.
We recommend washing this product by hand using a soft sponge, brush or by hand.
Please avoid using the scourer side of the sponge as it will create scratching on the surface of the glass.
After hand washing let the product dry. Finish cleaning by drying and polishing the product using a soft cloth, preferably micro fiber.
Introducing
Markku Salo
The work of the Finnish artist and designer Markku Salo ranges from the ridged tumblers he has designed for Nude, to large-scale site-specific artworks – he recently completed 11 integrated stainless steel sculptures for a new hospital in Tampere – as well as electronics and graphic design. He has lived and worked in the glass village of Nuutajarvi since 1983 – a collection of old worker cottages and factory spaces dating back to 1793. These now accommodate a community of artists and makers including blacksmiths and ceramists and a glass hot shop. Designing, says Markku, is team work. Art is a solitary affair, where only the artist can make the decisions. For him, to do both creates an ideal balance.