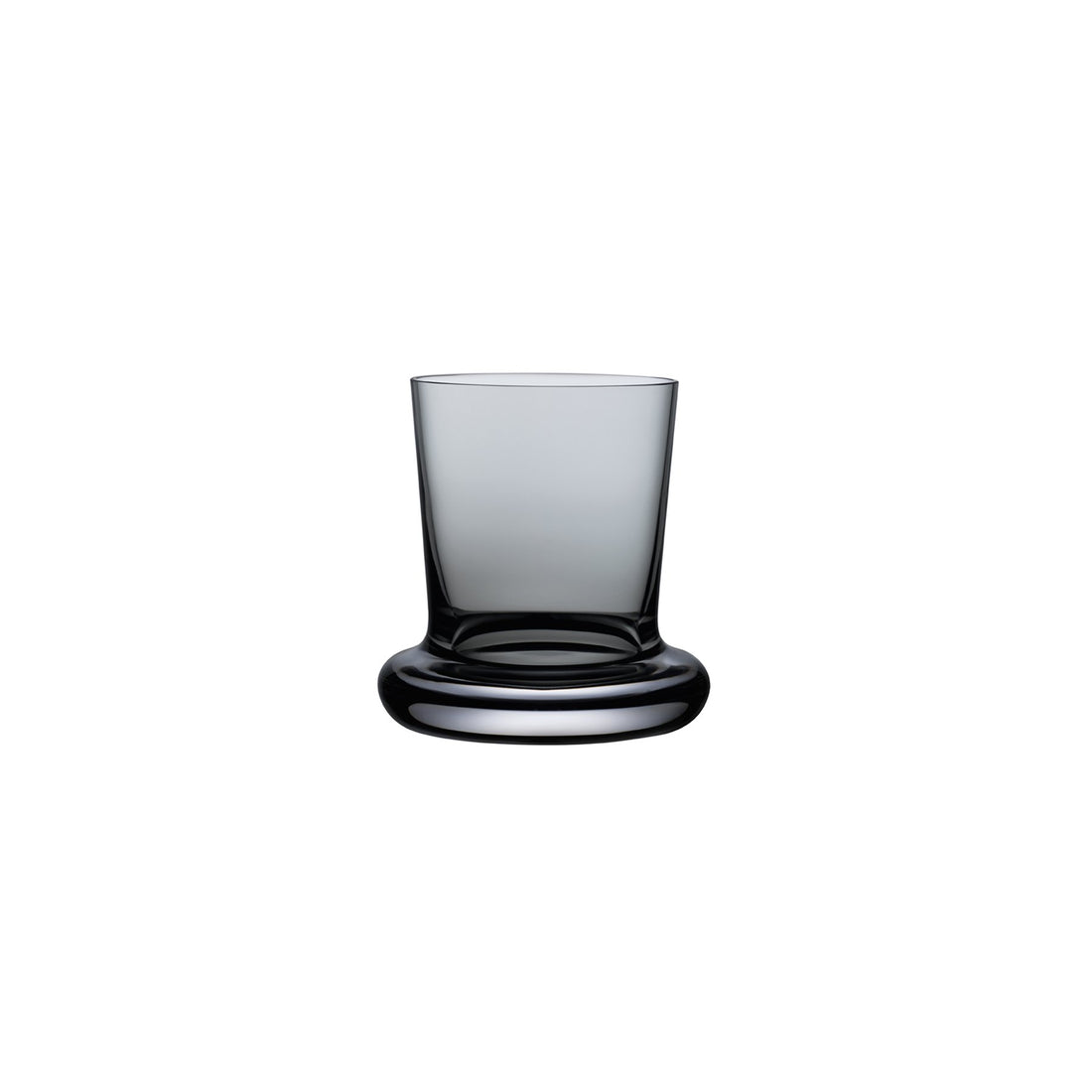 Stamp
Stamp Set of 2 Glasses Smoke 270 cc
by Studio Rygalik
The NUDE Stamp collection offers a solid lesson in beauty and functionality. Belonging to a wider barware range, including serving bowls and vases that may be used individually or together, this set of crystalline tumbler glasses is typified by an intriguing smoke grey hue, a solid round base and a capacity of 270 cc.
Capacity: 270 cc
Height: 96.5 mm
Diameter: 96 mm
Material: Lead-free crystal
The mastery and craftsmanship of handmade glass is a signature of NUDE.
NUDE prides itself in its artisanal approach to glassware, specializing in handmade, pure crystalline glass, be the pieces blown or press-blown. With their Master blowers, NUDE continues to hand
make much of the world's most acclaimed glassware.
We recommend washing this product by hand using a soft sponge, brush or by hand.
Please avoid using the scourer side of the sponge as it will create scratching on the surface of the glass.
After hand washing let the product dry. Finish cleaning by drying and polishing the product using a soft cloth, preferably micro fiber.
Introducing
Studio Rygalik
Studio Rygalik was established in 2006 by Tomek Rygalik. For the first two years it functioned between London and Lodz, Tomek's hometown. Since 2009 the Studio is based in Warsaw. This is when Gosia Rygalik joined the team to become a partner in 2012. Studio Rygalik develops a wide variety of comprehensive projects. The focus is on furniture, products and spaces. The scope is wide – from design, development and implementation of new products to site-specific installations, design & build and production of limited editions, as well as objects, dining experiences and workshops that explore the relations of design, food and eating. The team remains on the fringe of distinctly commercial activities, while engaging in cultural practices and building its experimental identity.