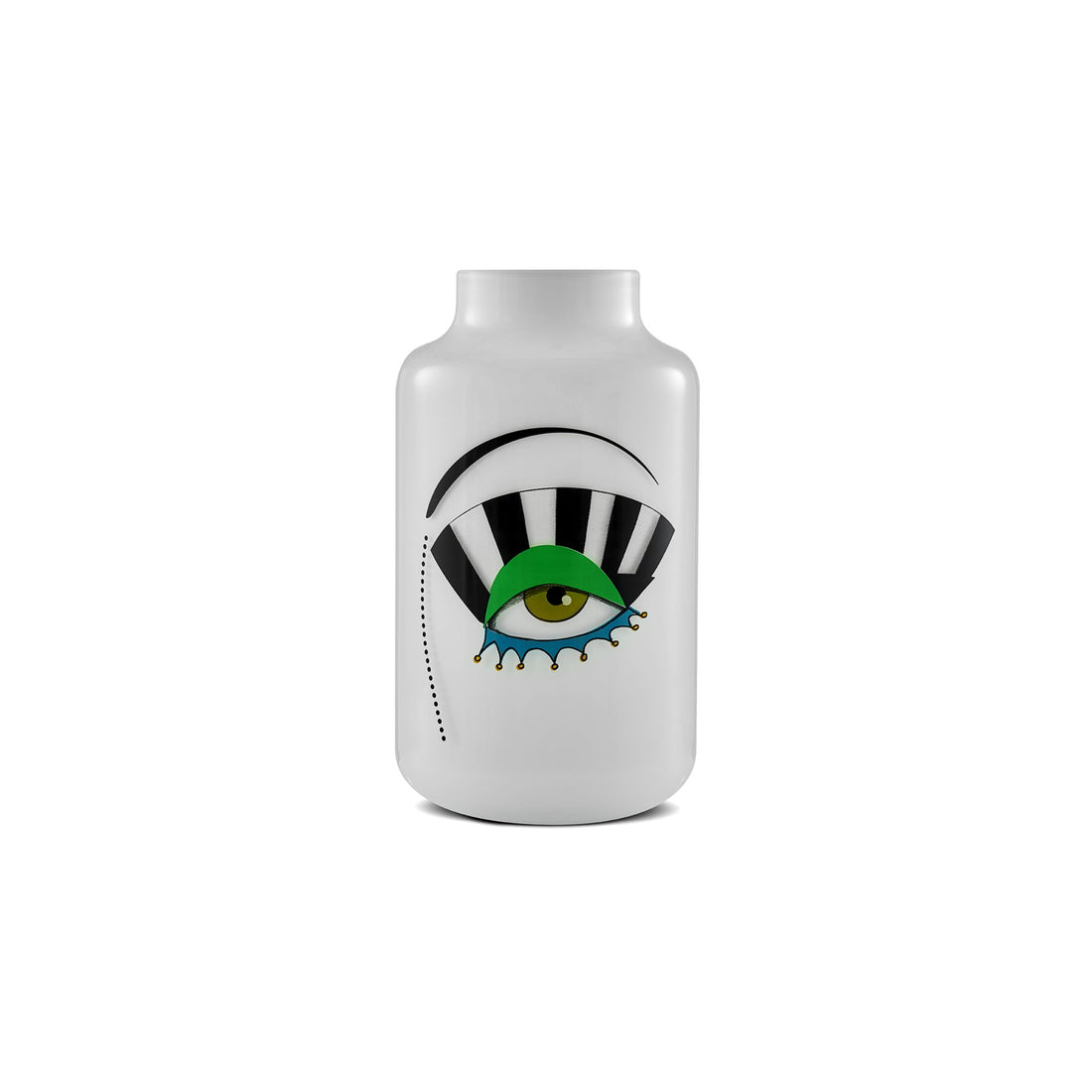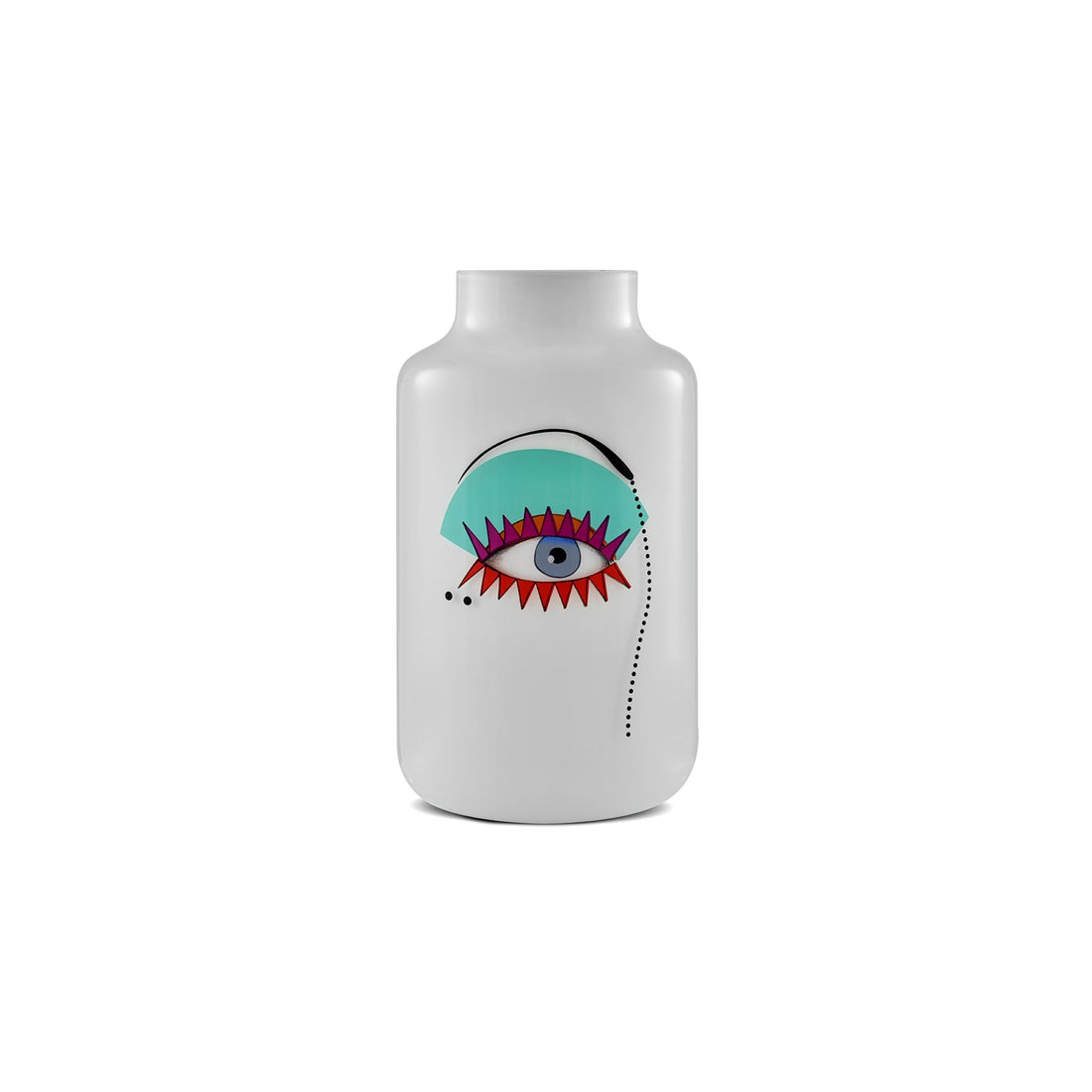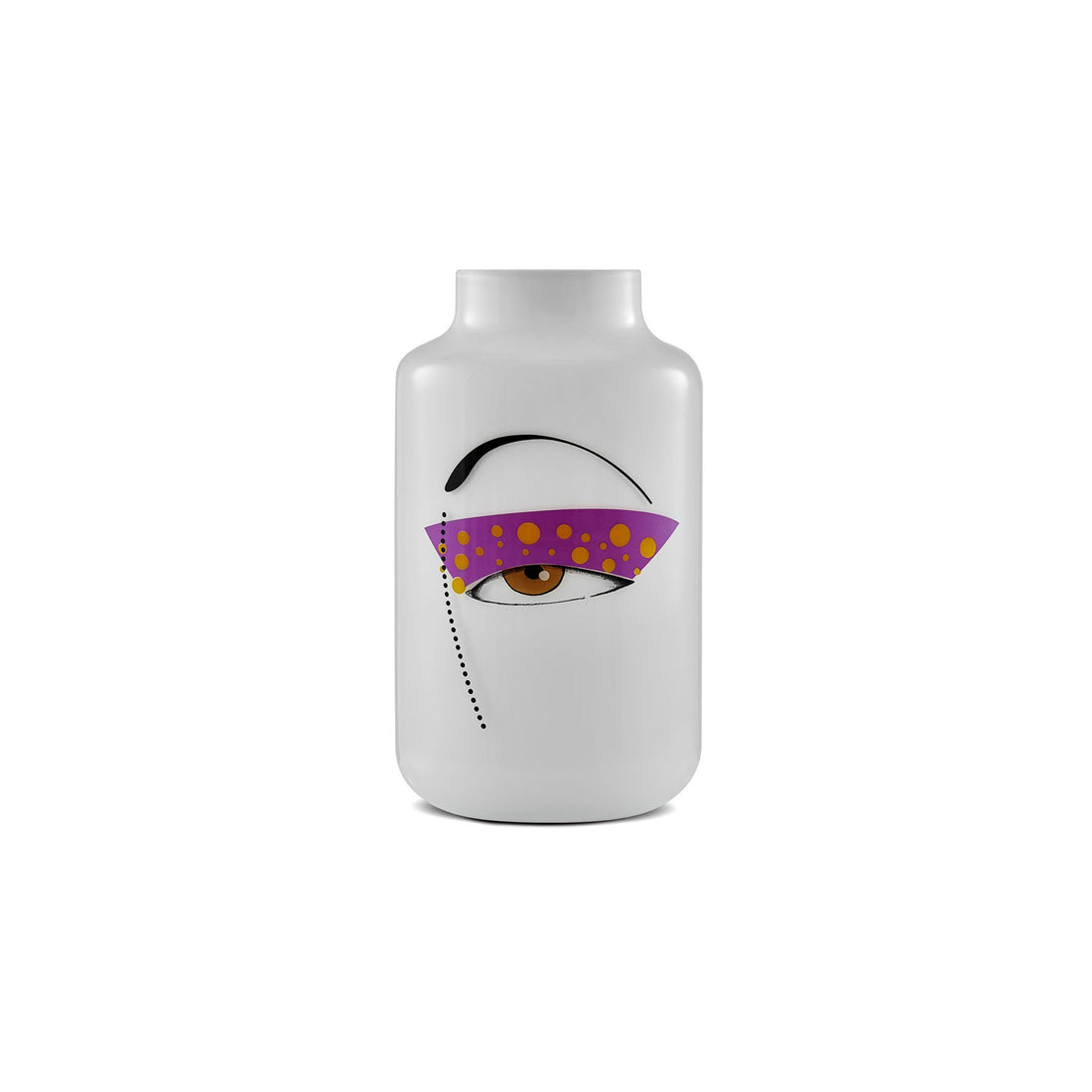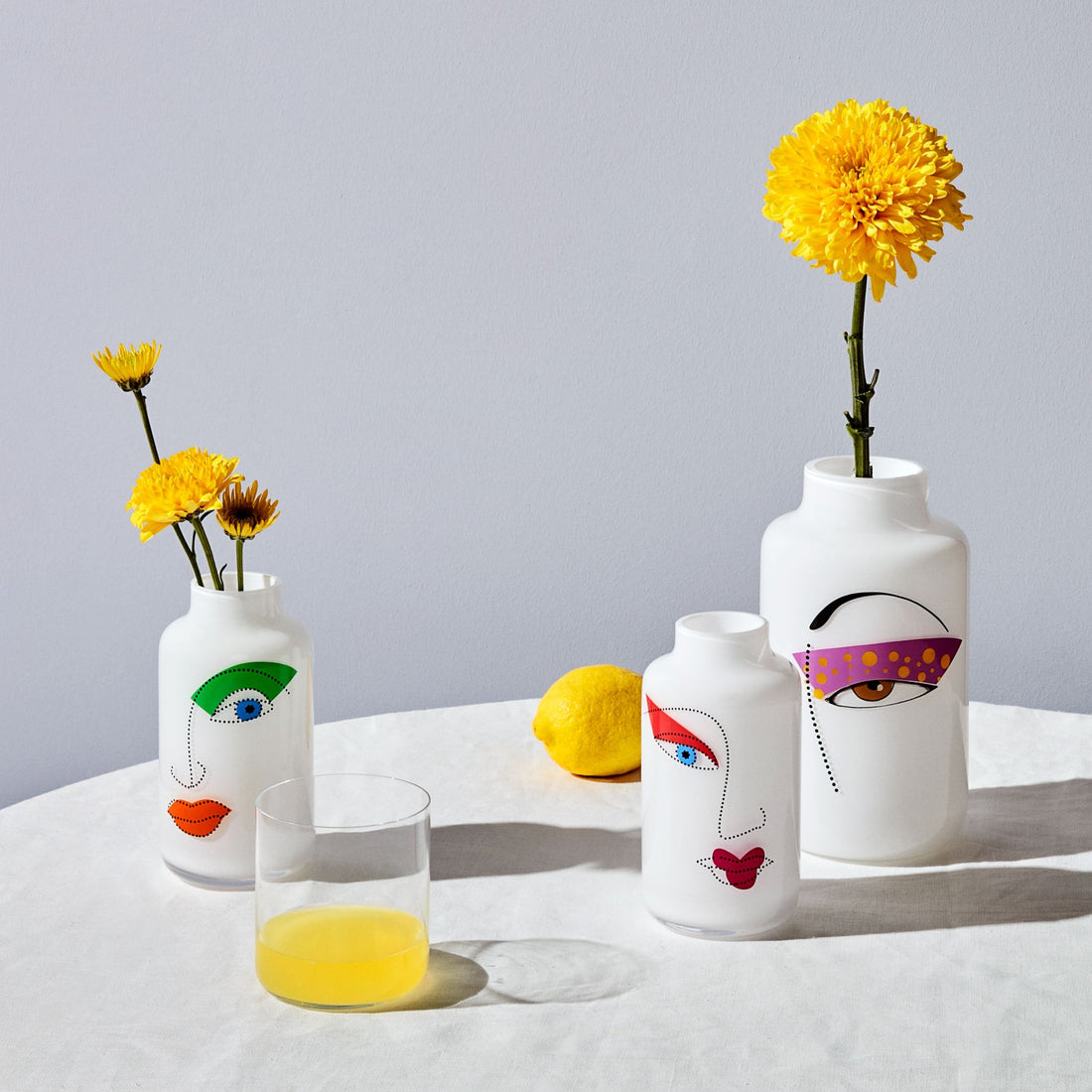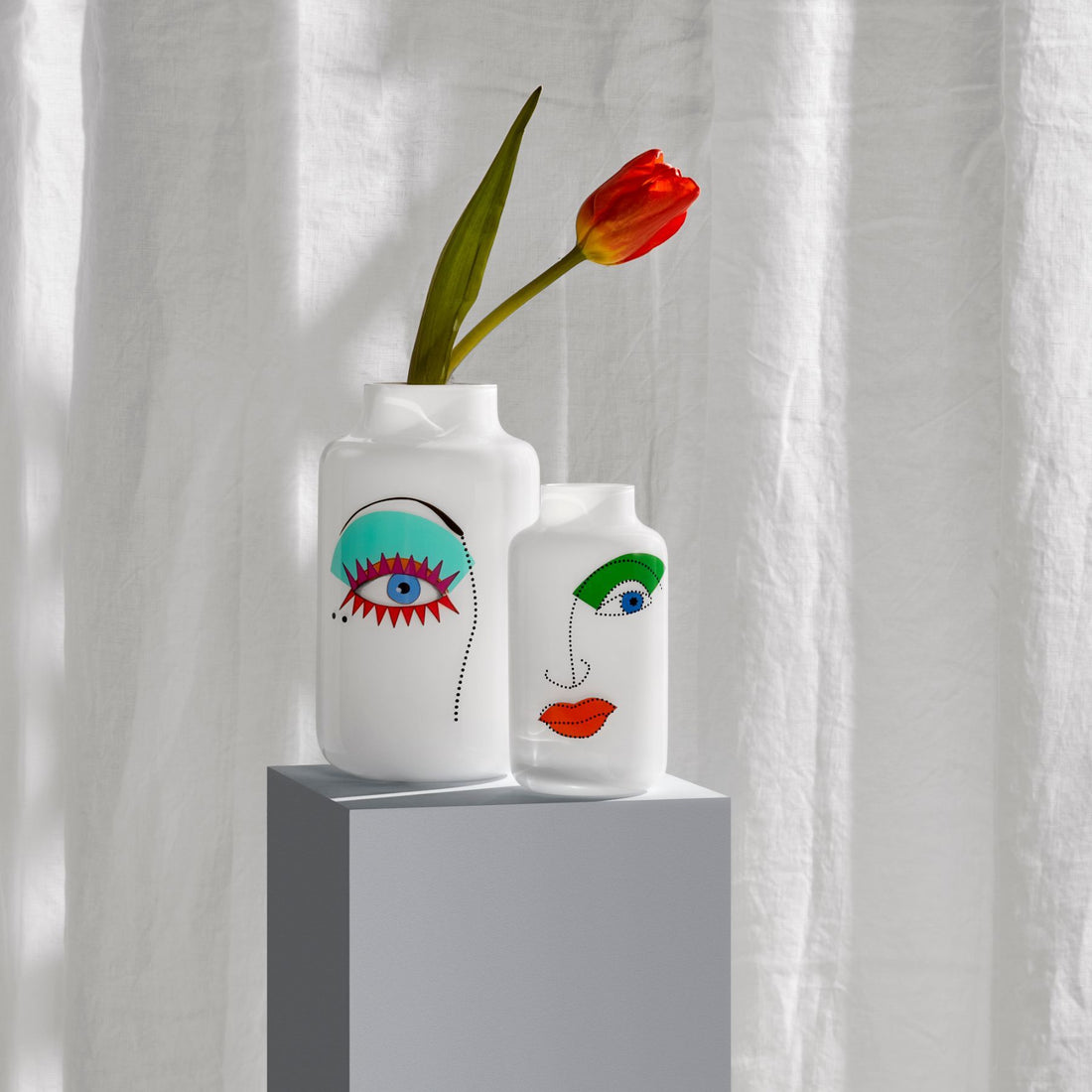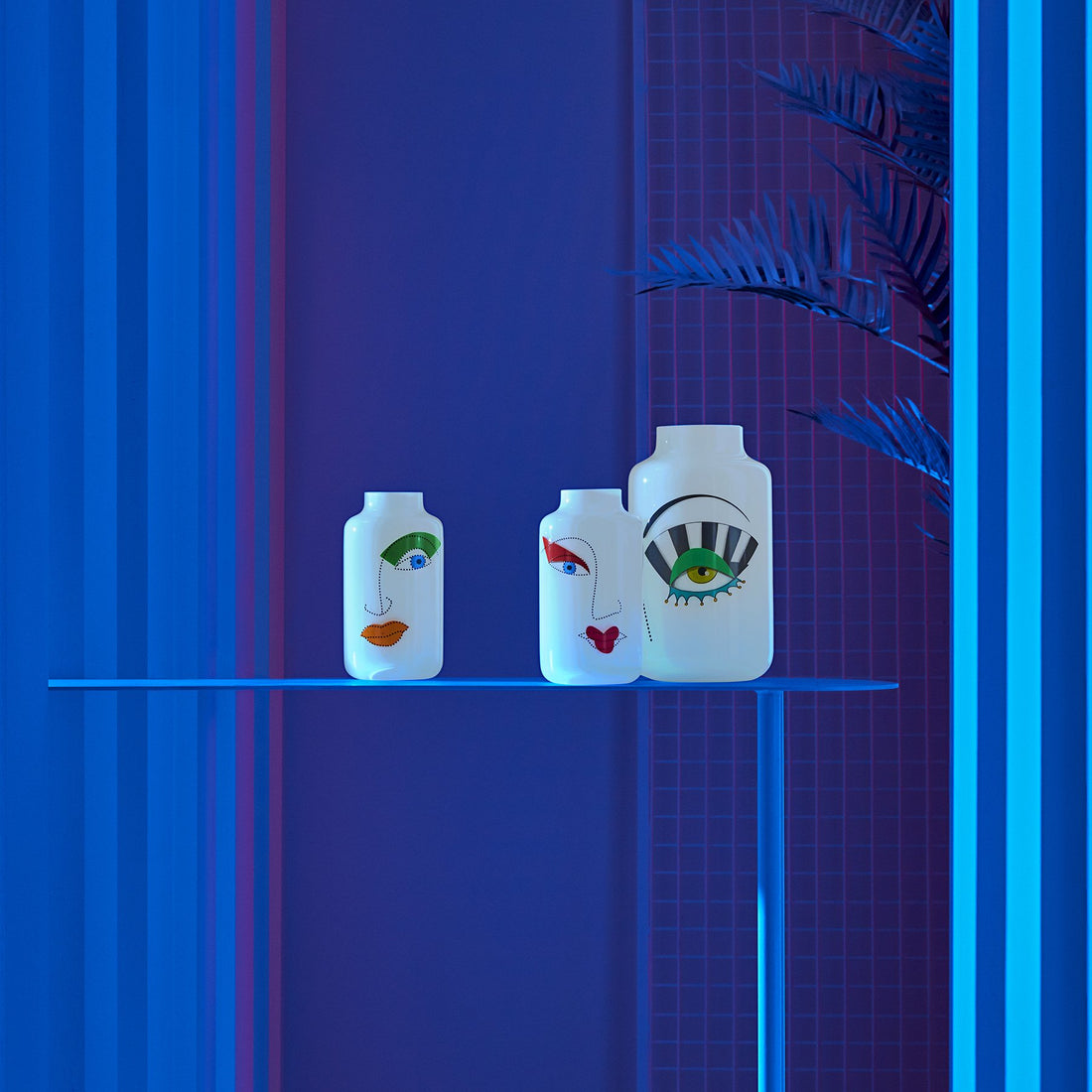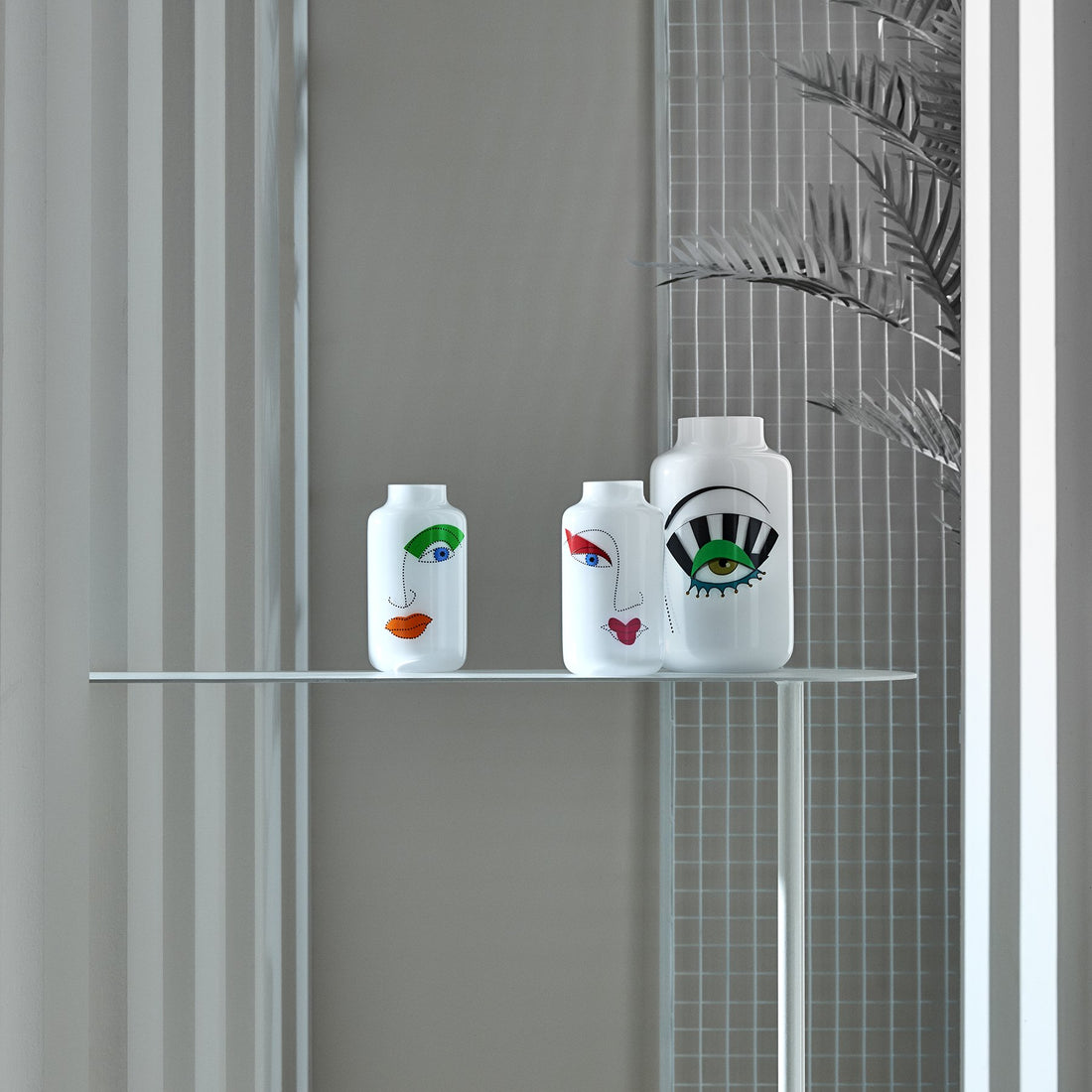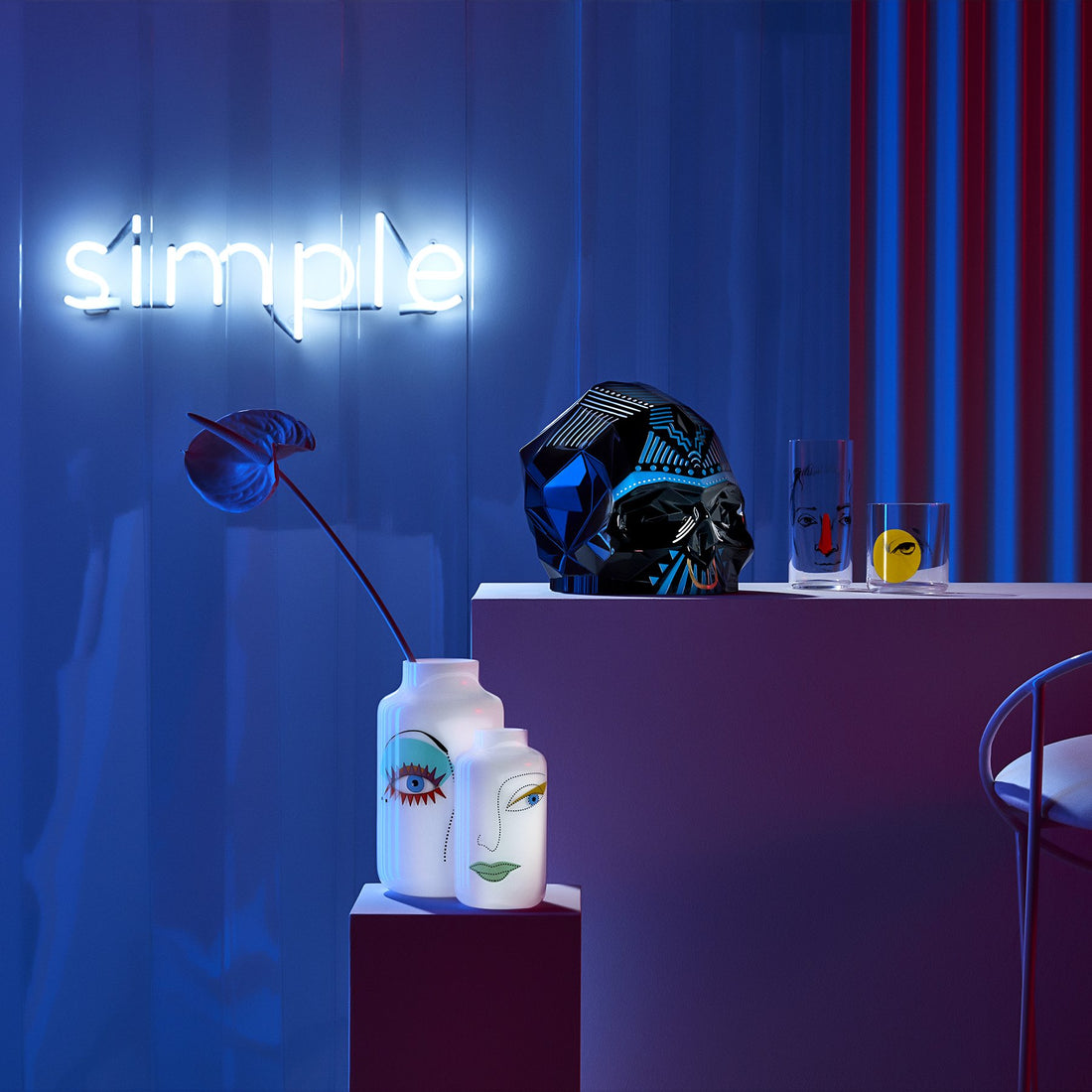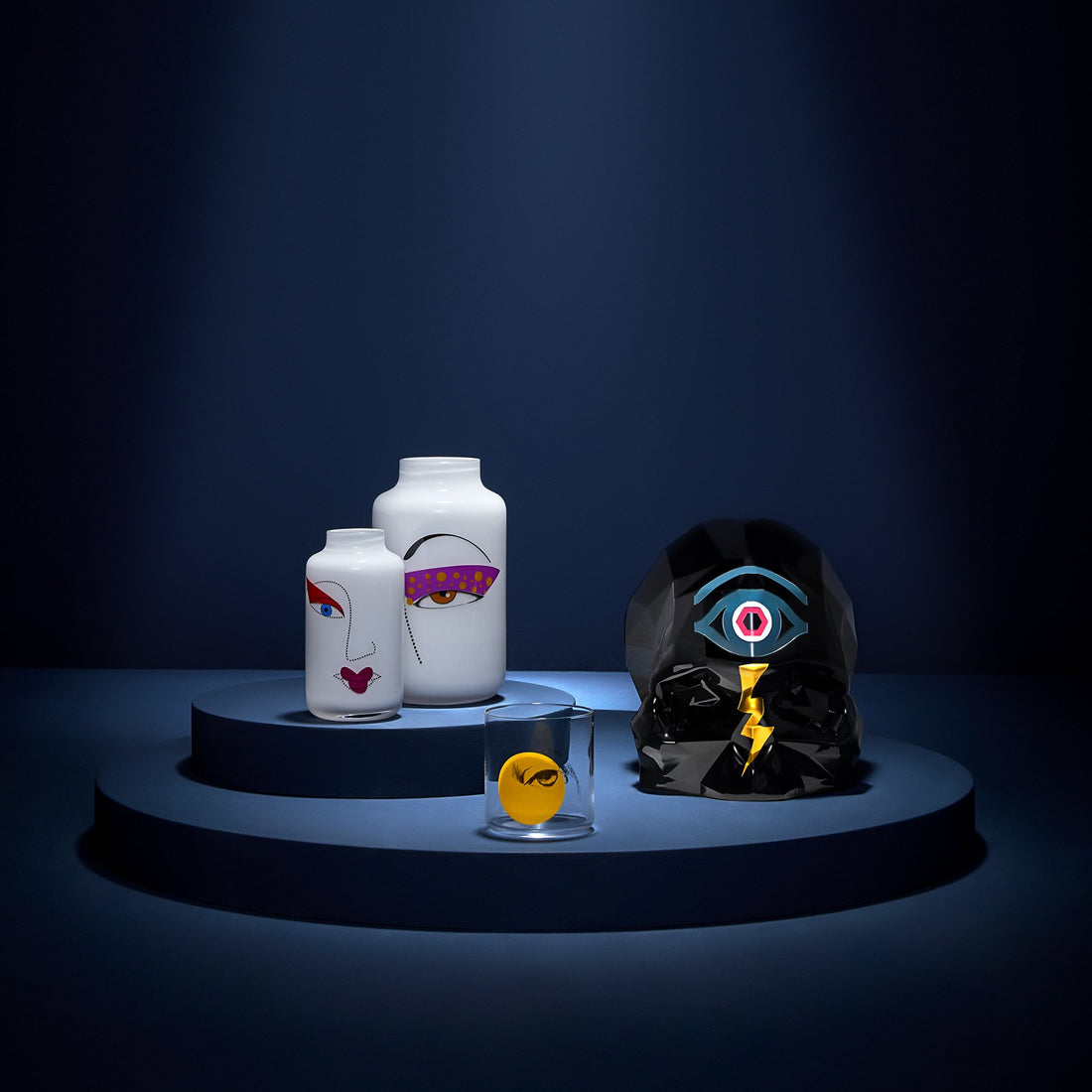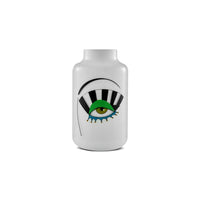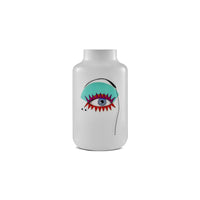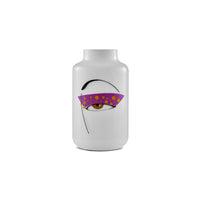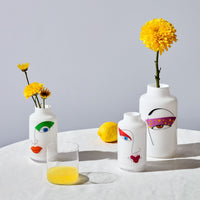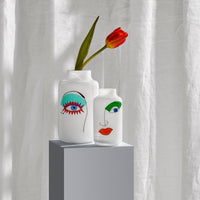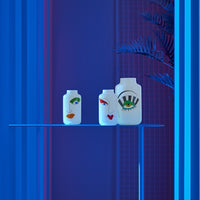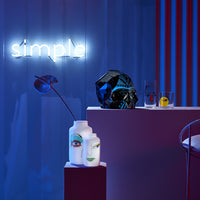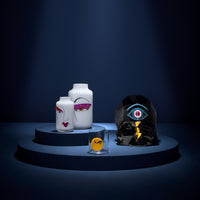 Design by Umut Karaman & NUDE Design Team
This vase reinterprets the signature, streamlined shape of the NUDE Mini Magnolia vase as part of the NUDE Rock & Pop Artist collection . Notice the mesmerising eye print – created as part of our collaboration with the graphic designer and illustrator Umut Karaman – that lends artful flair and a hint of flirtatious charm to the perfectly proportioned, medium-sized silhouette.
Height: 200 mm
Diameter: 112.5 mm
Material: Lead-free crystal
The mastery and craftsmanship of handmade glass is a signature of NUDE.
NUDE prides itself in its artisanal approach to glassware, specializing in handmade, pure crystalline glass, be the pieces blown or press-blown. With their Master blowers, NUDE continues to hand
make much of the world's most acclaimed glassware.
We recommend washing this product by hand using a soft sponge, brush or by hand.
Please avoid using the scourer side of the sponge as it will create scratching on the surface of the glass.
After hand washing let the product dry. Finish cleaning by drying and polishing the product using a soft cloth, preferably micro fiber.