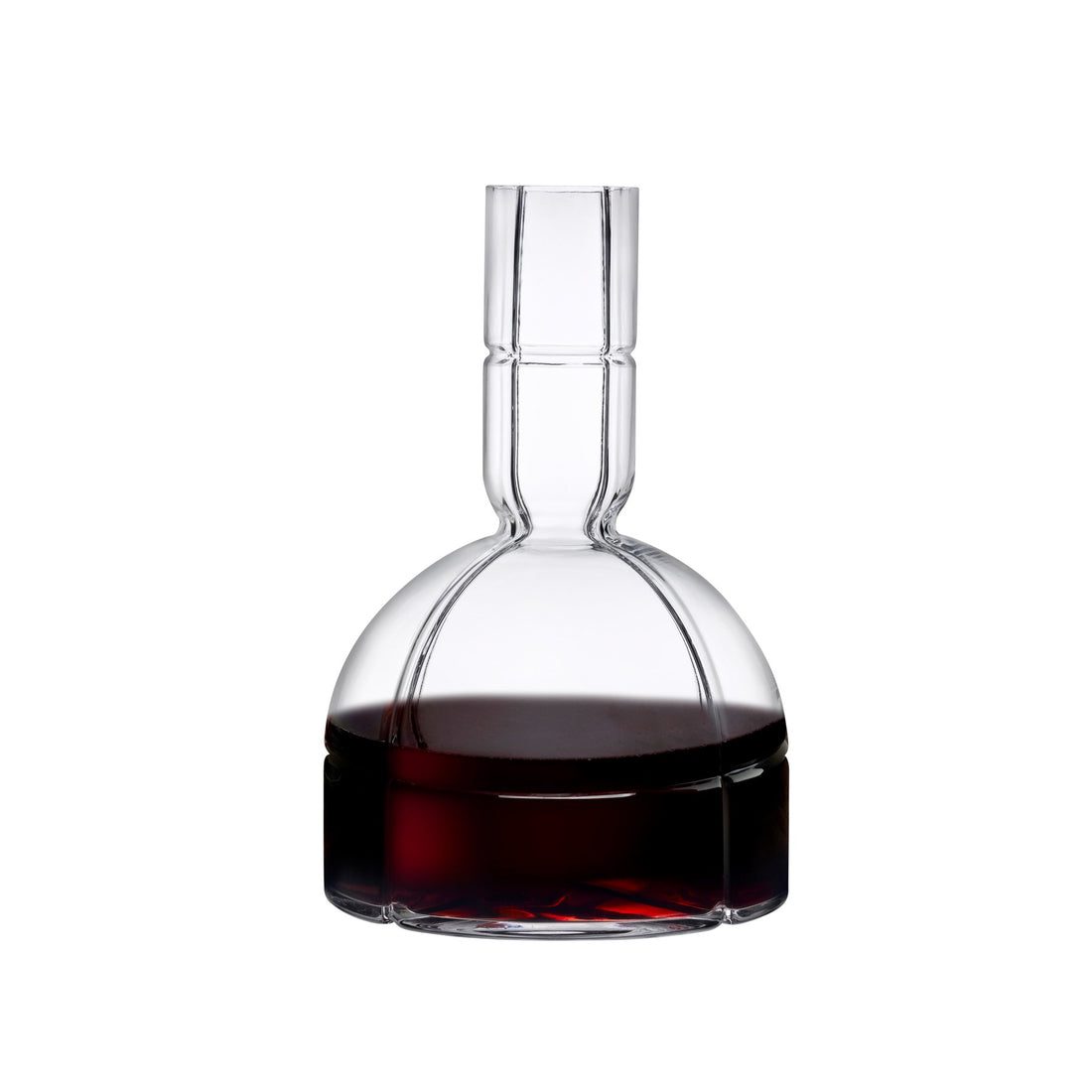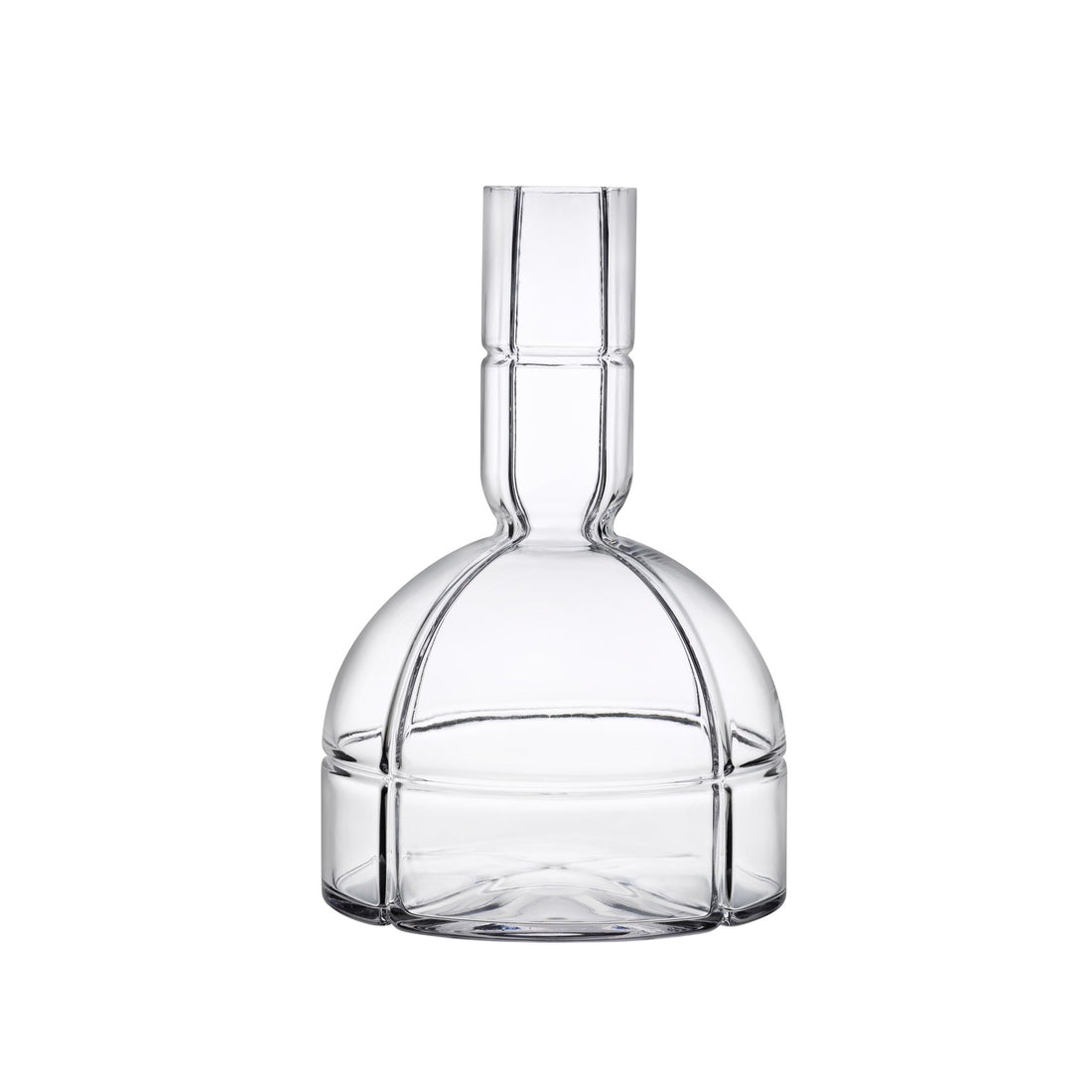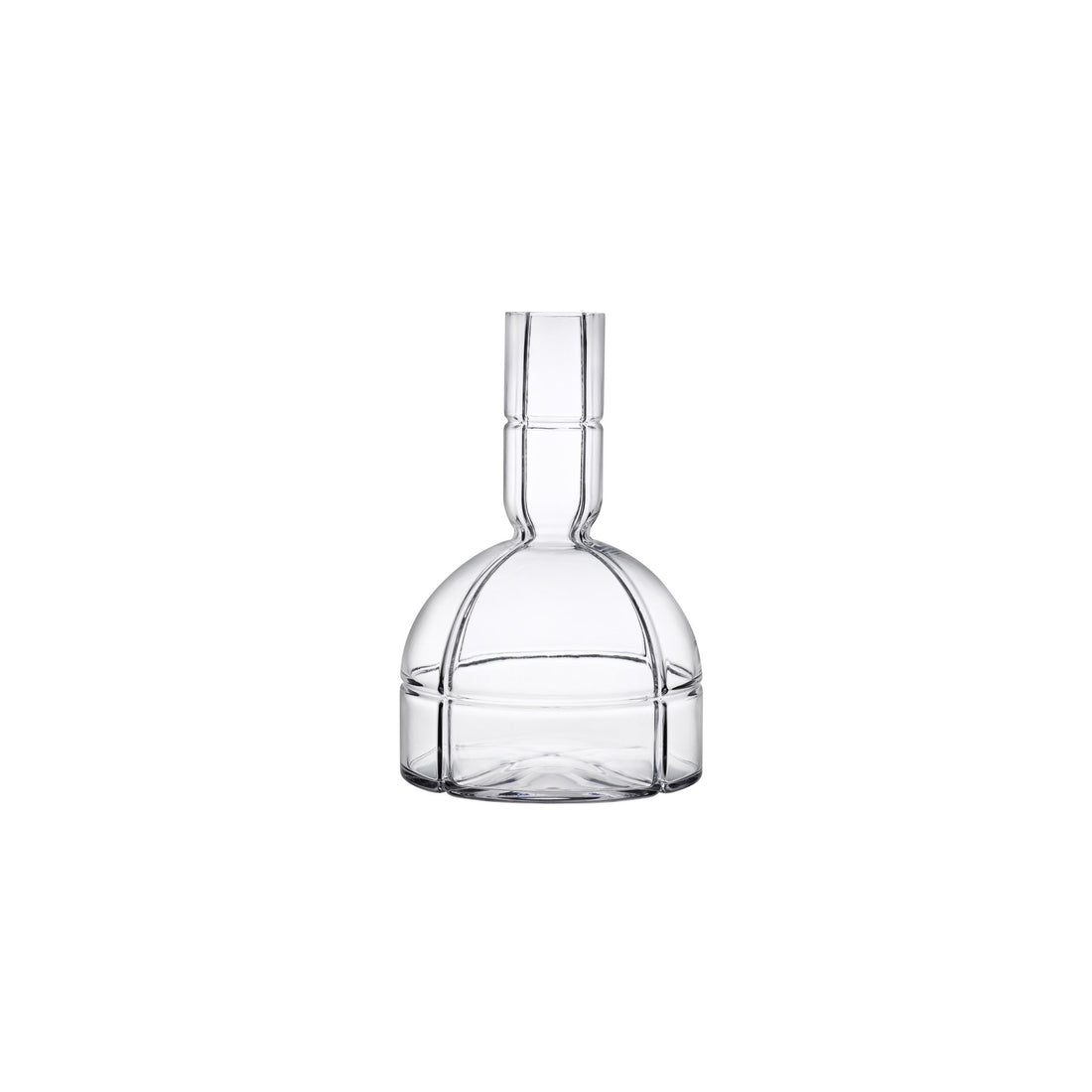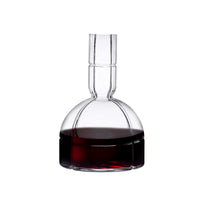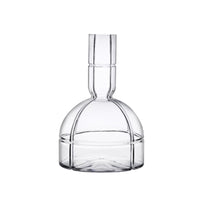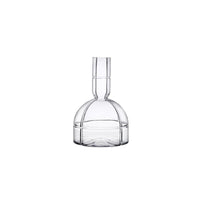 by Joe Doucet
Crafted from lead-free crystal expertly etched with a series of intersecting perpendicular lines, this NUDE O2 wine carafe is simple yet aesthetically pleasing. The gently bulbous body rests atop a wide-bottomed base — softly domed, allowing the light to illuminate the piece from underneath — and crowned with an elegantly slender neck.
Capacity: 1750 cc
Height: 240 mm
Diameter: 156 mm
Material: Lead-free crystal
The mastery and craftsmanship of handmade glass is a signature of NUDE.
NUDE prides itself in its artisanal approach to glassware, specializing in handmade, pure crystalline glass, be the pieces blown or press-blown. With their Master blowers, NUDE continues to hand
make much of the world's most acclaimed glassware.
We recommend washing this product by hand using a soft sponge, brush or by hand.
Please avoid using the scourer side of the sponge as it will create scratching on the surface of the glass.
After hand washing let the product dry. Finish cleaning by drying and polishing the product using a soft cloth, preferably micro fiber.
Introducing
Joe Doucet
After graduating from the prestigious Art Center College of Design in 1999 with a degree in Communication Design, Doucet quickly began exporting his vision beyond graphic design into product, furniture, environment, packaging, technology and many other problems that clients have throw at him over the years. His portfolio encompasses a variety of industries and clients. Doucet's work has been exhibited numerous places internationally, including the London Design Museum and the Biennale International Design in Saint-Etienne, while his awards include a 2016 Cooper-Hewitt National Design Award Nomination in Product Design, a 2010 World Technology Award for Design and Good Design Awards in 2012 and 2008. He currently holds more than 50 patents for his designs and inventions.