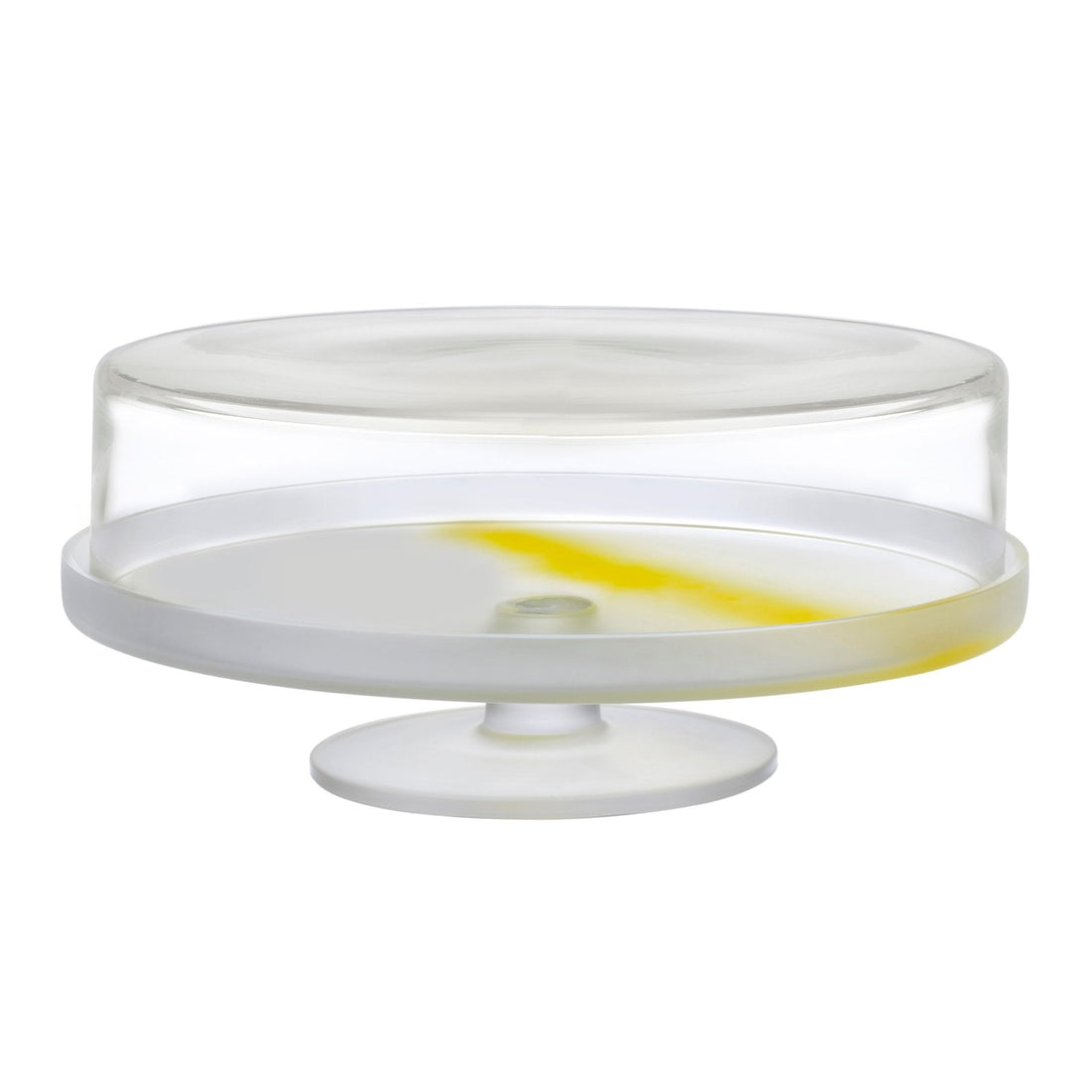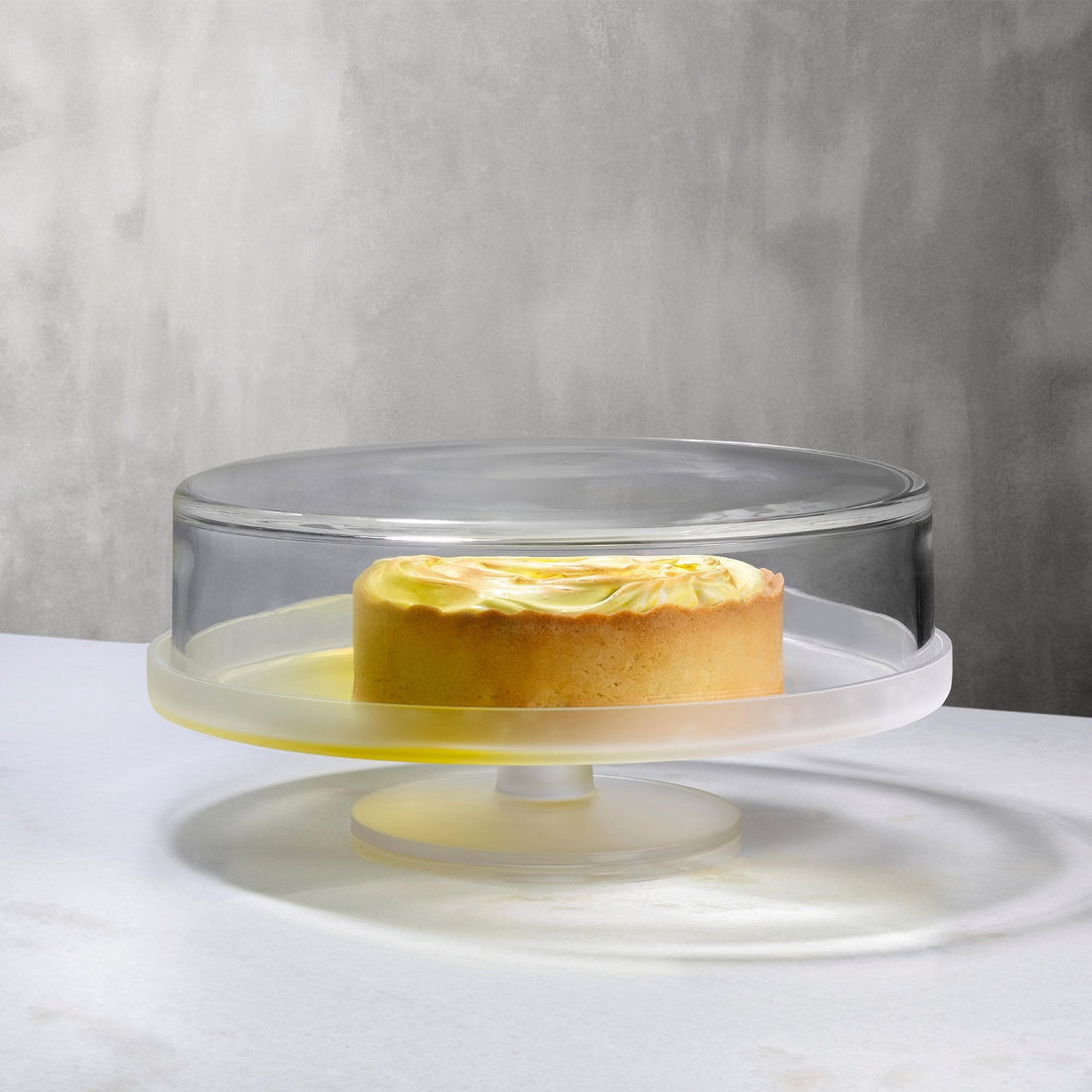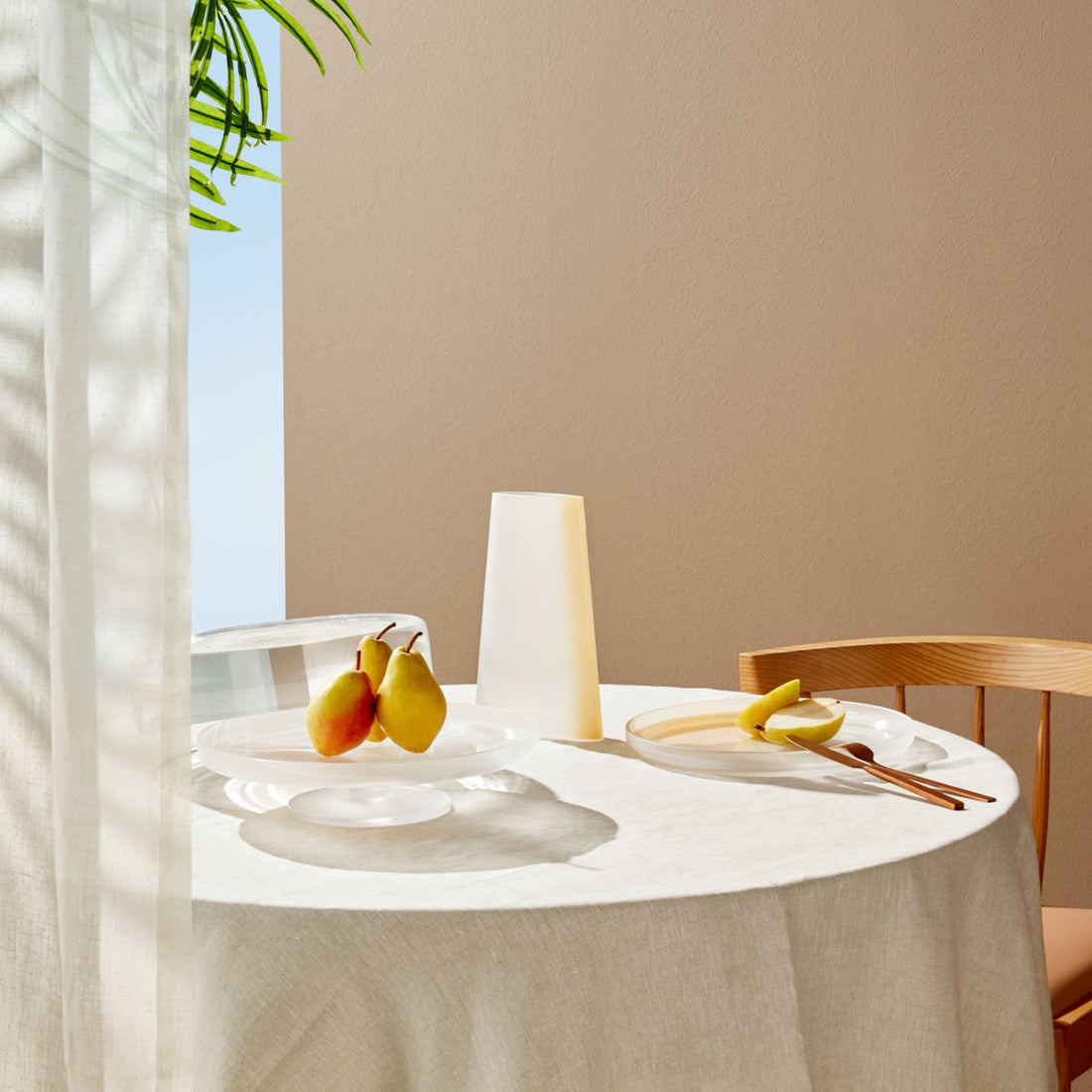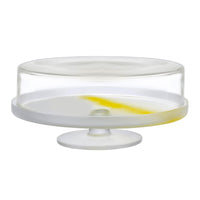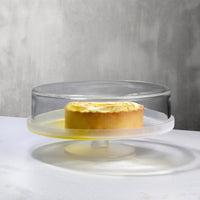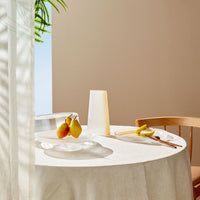 Pigmento
Pigmento Cake Dome Clear Yellow Sprayed with Base
by Studio Formafantasma
This NUDE Pigmento cake dome is at once functional and sculptural. Comprising a clear crystalline dome atop a distinctive base infused with flashes of yellow, this beautifully crafted piece presents subtle variations and unique characteristics, owing to the special pigmentation technique, where the pigment is sprayed by hand onto the finished product — previously mouth-blown and sandblasted for a one-of-a-kind, deeply modern look.
Height: 130 mm
Diameter: 300 mm
Material: Lead-free crystal
The mastery and craftsmanship of handmade glass is a signature of NUDE.
NUDE prides itself in its artisanal approach to glassware, specializing in handmade, pure crystalline glass, be the pieces blown or press-blown. With their Master blowers, NUDE continues to hand
make much of the world's most acclaimed glassware.
We recommend washing this product by hand using a soft sponge, brush or by hand.
Please avoid using the scourer side of the sponge as it will create scratching on the surface of the glass.
After hand washing let the product dry. Finish cleaning by drying and polishing the product using a soft cloth, preferably micro fiber.