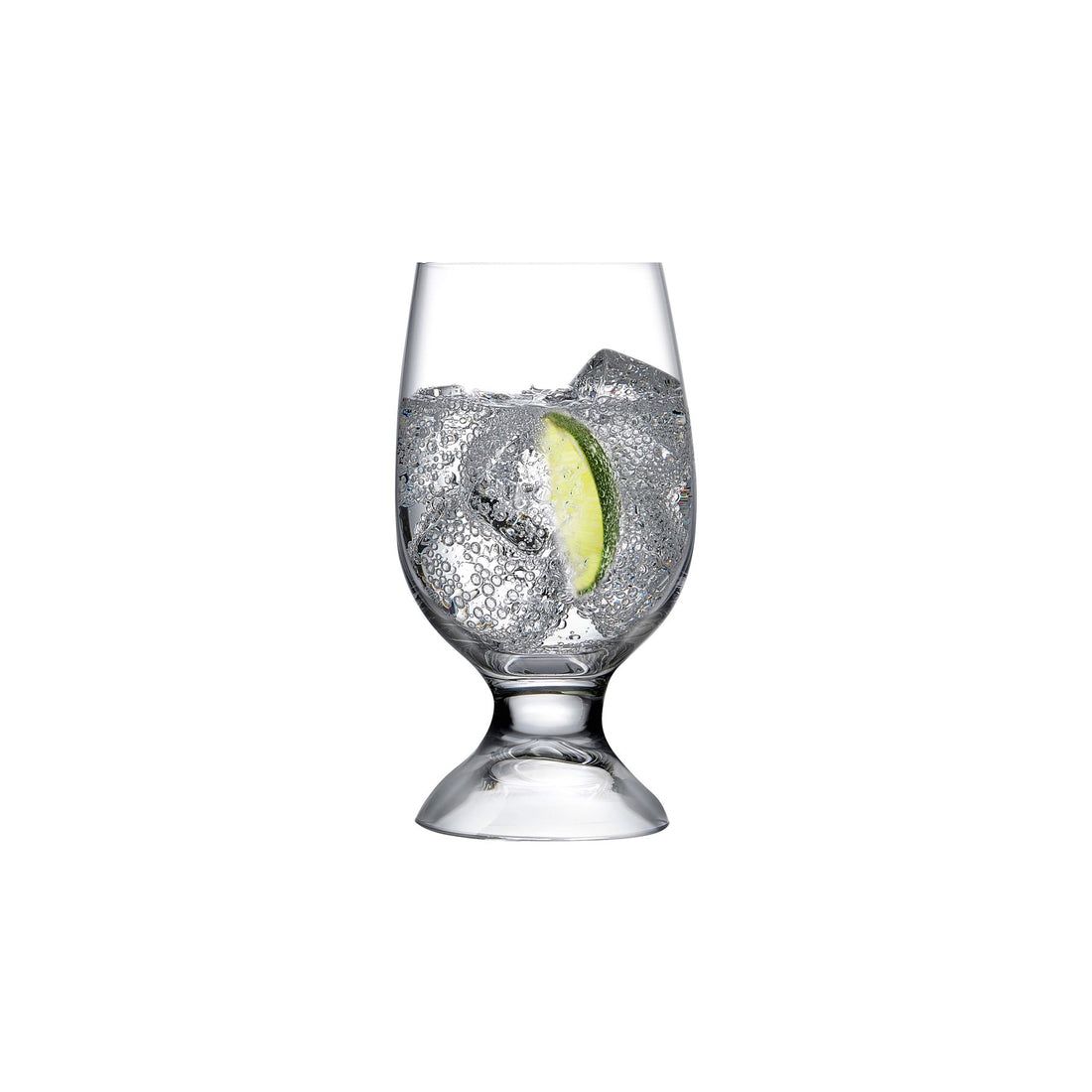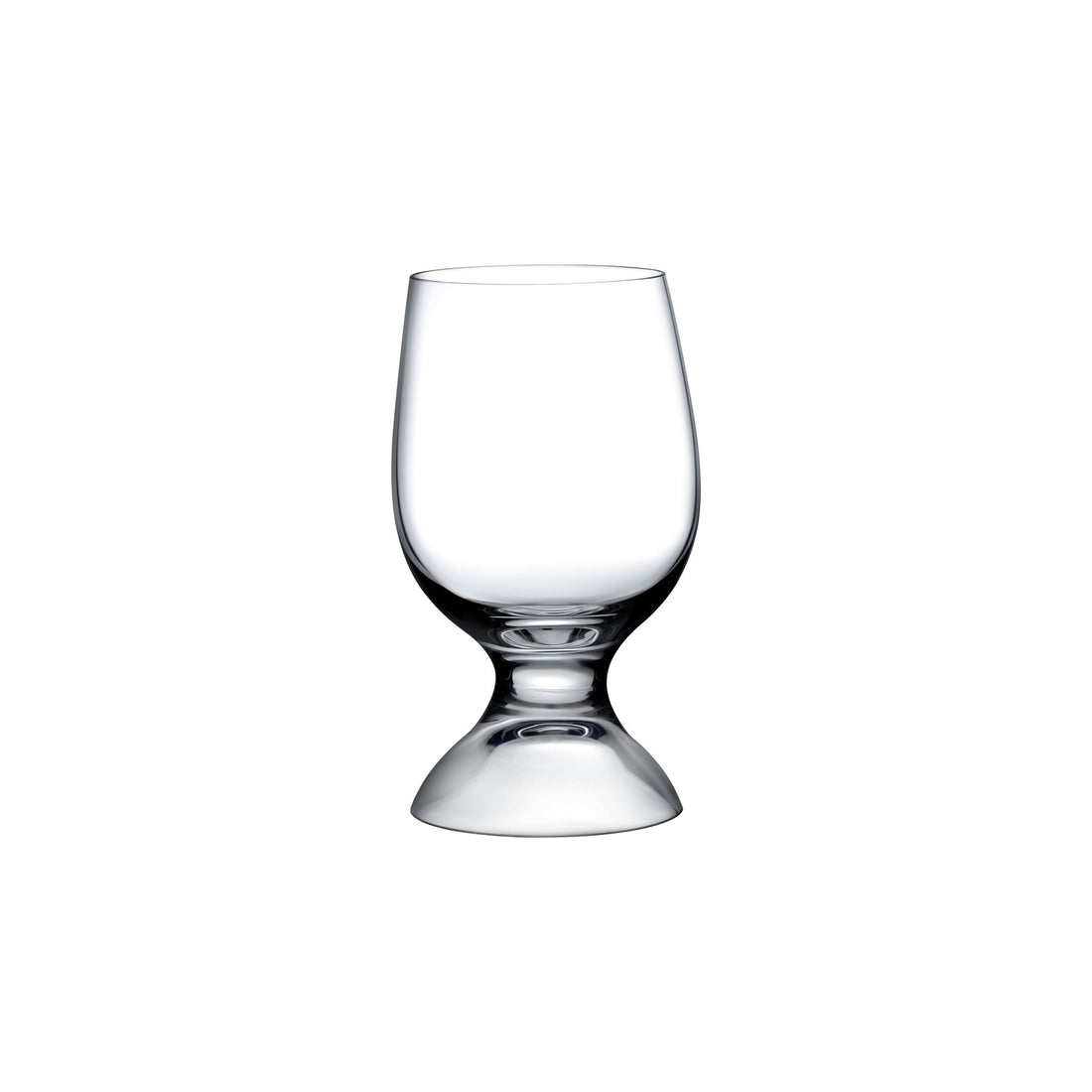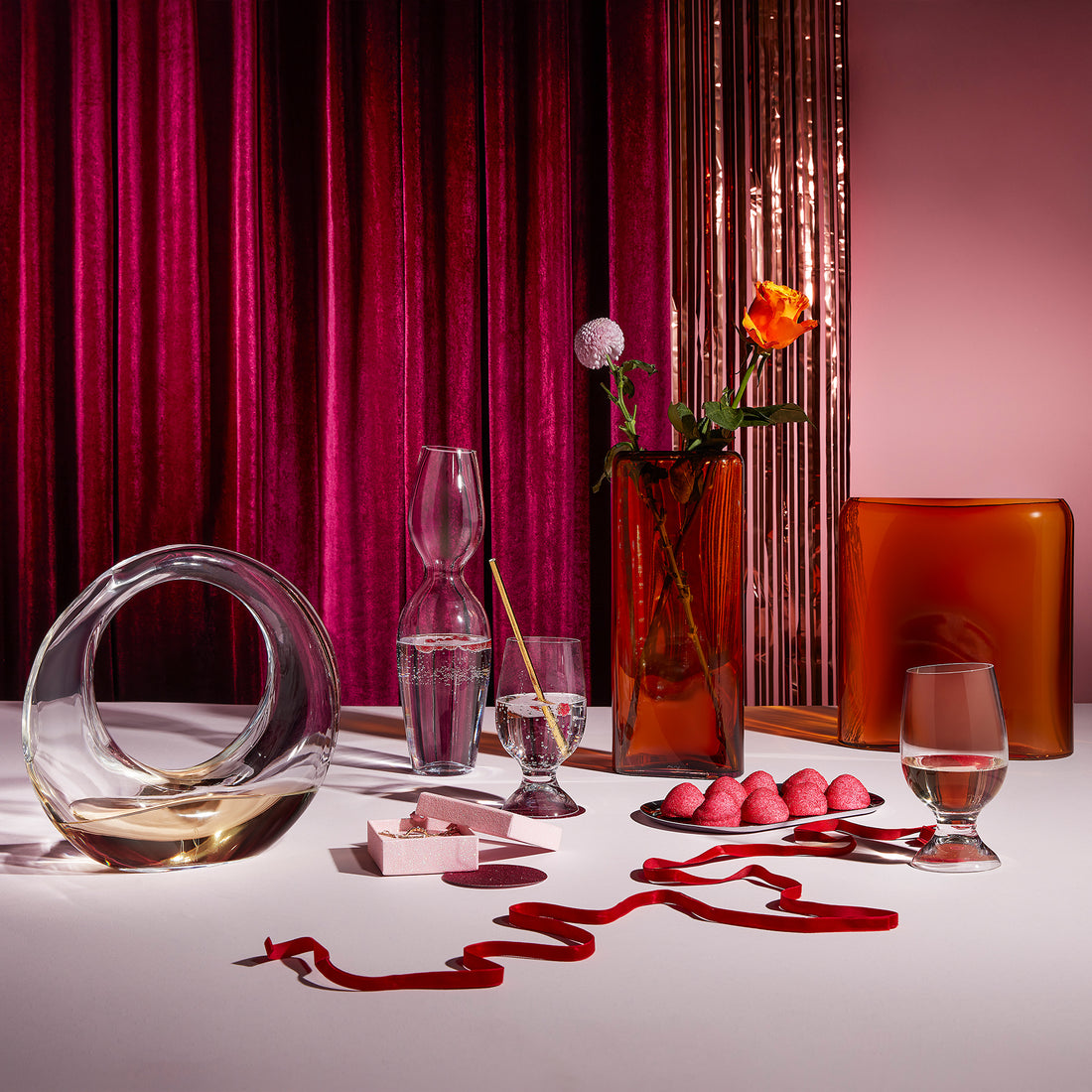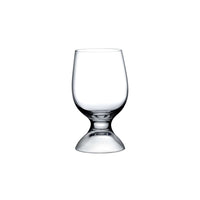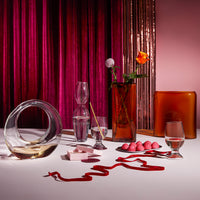 by Ron Arad
A modern design piece, nominated for the 2017 German Design Award, the NUDE Red Or White set of water glasses is recognisable by its architectural aesthetic. Crafted from lead-free crystal, the statement silhouette conceived by Ron Arad recalls the collection's signature wine glasses comprising two cups — one at either end.
Capacity: 450 cc
Height: 156 mm
Diameter: 75 mm
Material: Lead-free crystal
The mastery and craftsmanship of handmade glass is a signature of NUDE.
NUDE prides itself in its artisanal approach to glassware, specializing in handmade, pure crystalline glass, be the pieces blown or press-blown. With their Master blowers, NUDE continues to hand
make much of the world's most acclaimed glassware.
We recommend washing this product by hand using a soft sponge, brush or by hand.
Please avoid using the scourer side of the sponge as it will create scratching on the surface of the glass.
After hand washing let the product dry. Finish cleaning by drying and polishing the product using a soft cloth, preferably micro fiber.
Introducing
Ron Arad
Architect and industrial designer Ron Arad was born in Israel but moved to London, where his studio is still located, to study at the AA – Architectural Association from 1974 to 1979. The influence of Dadaism on Arad's early work is visible in his Rover chair, which resembles a ready-made art object and was intended as a critique of the art world. After more than 30 years, Arad's work remains diverse, irreverent and sculptural. Exhibited at world-class institutions like the Centre Pompidou in Paris and New York's Museum of Modern Art, his bold pieces always have a powerful clarity of form and reconsider accepted conventions about shape and function, eschewing embellishment or styling.