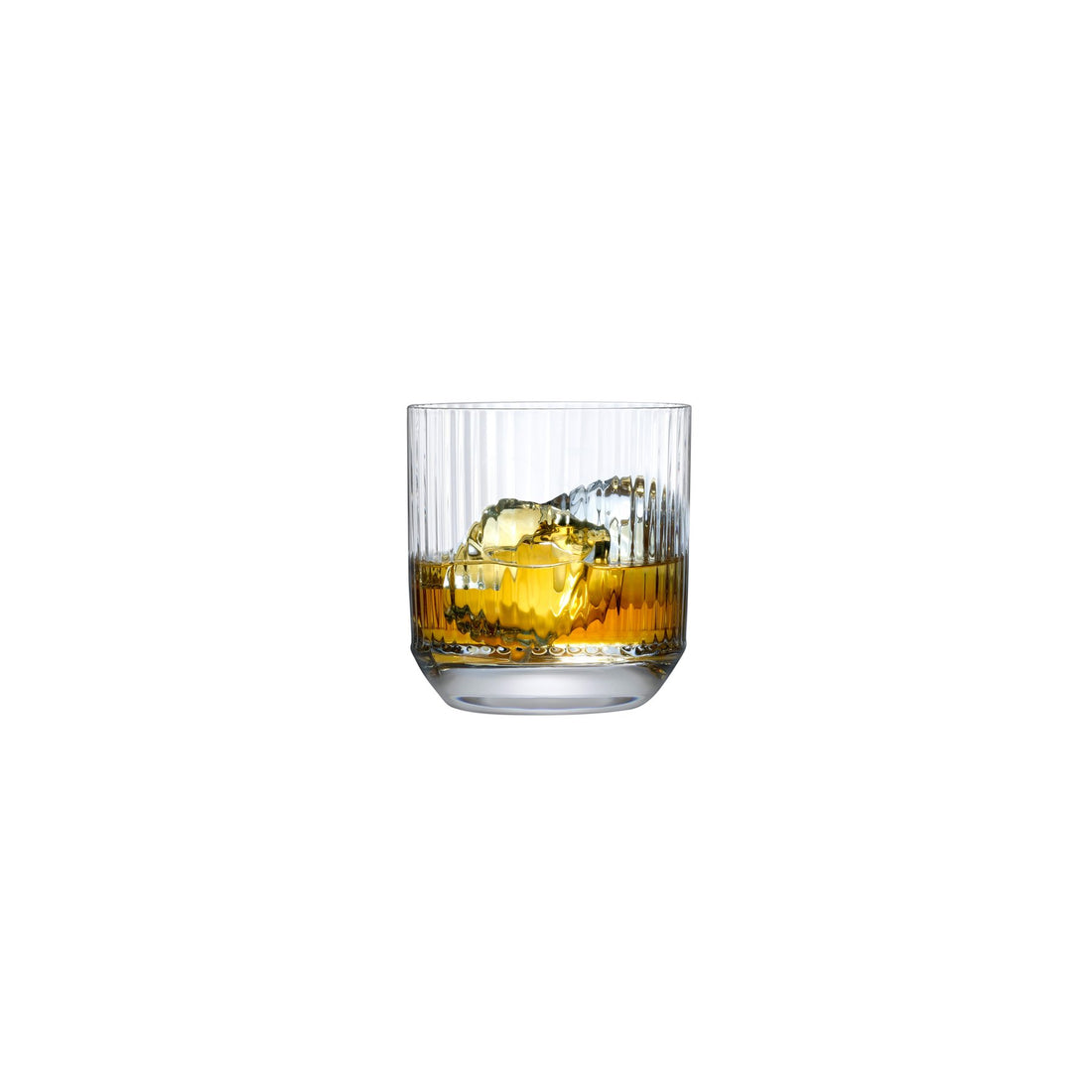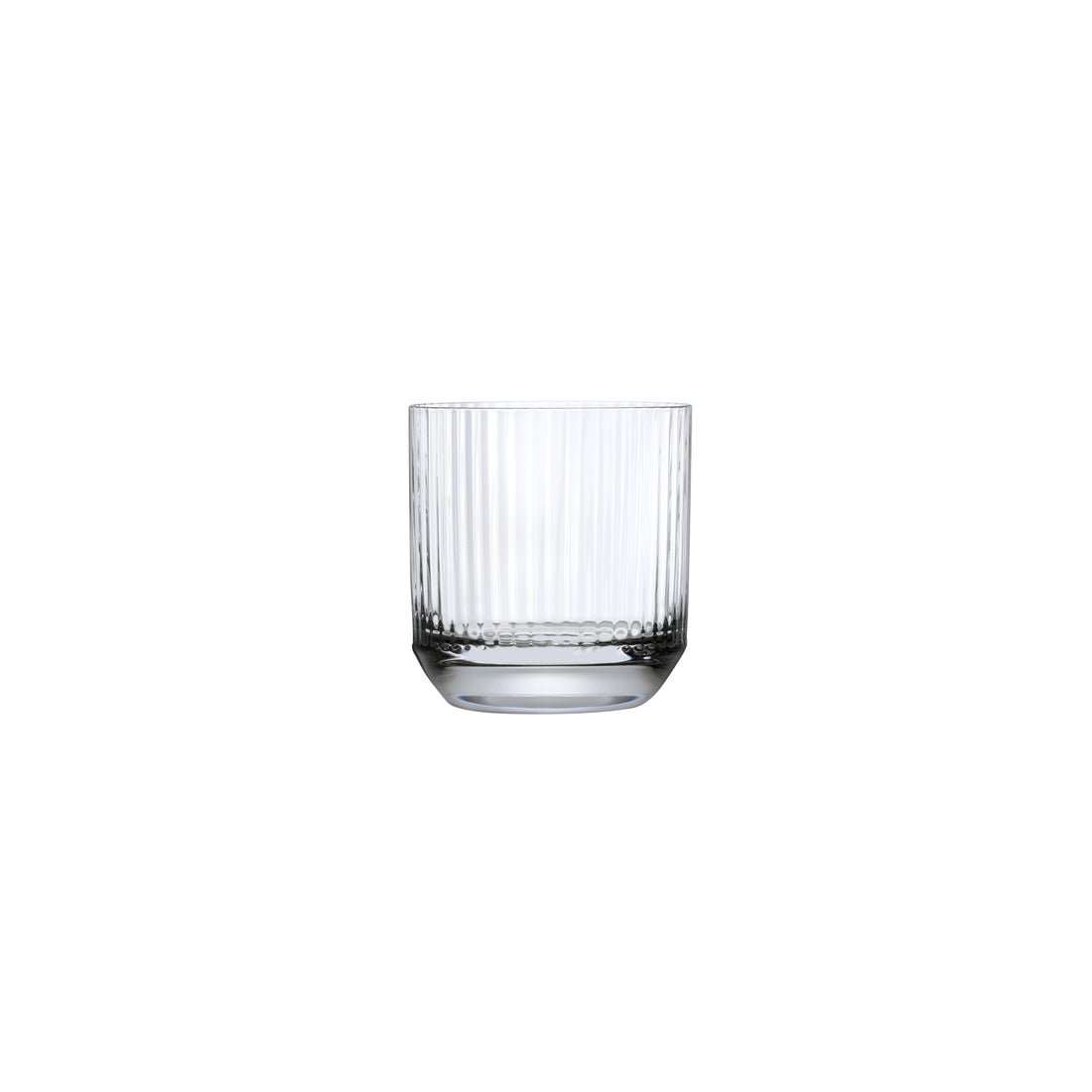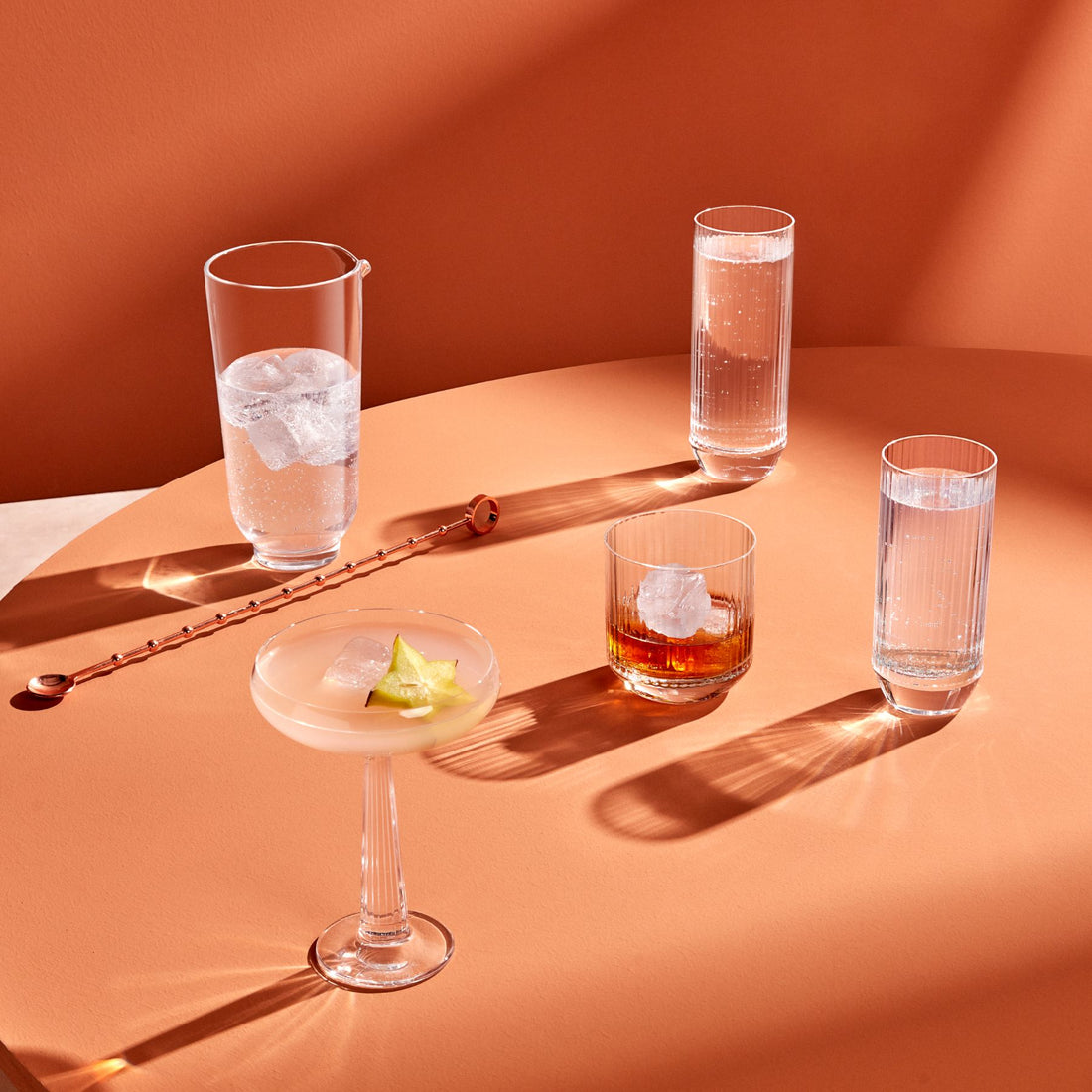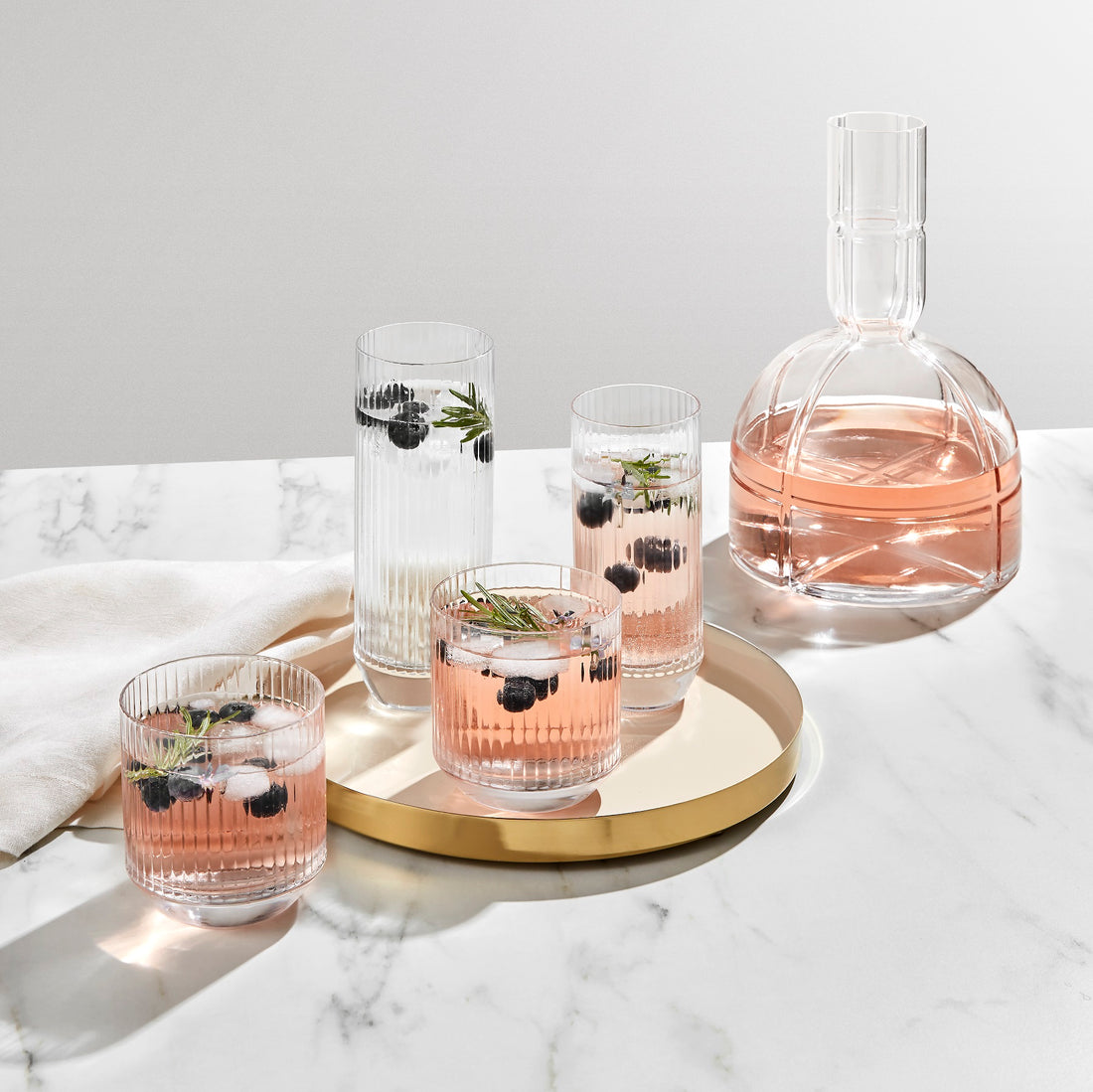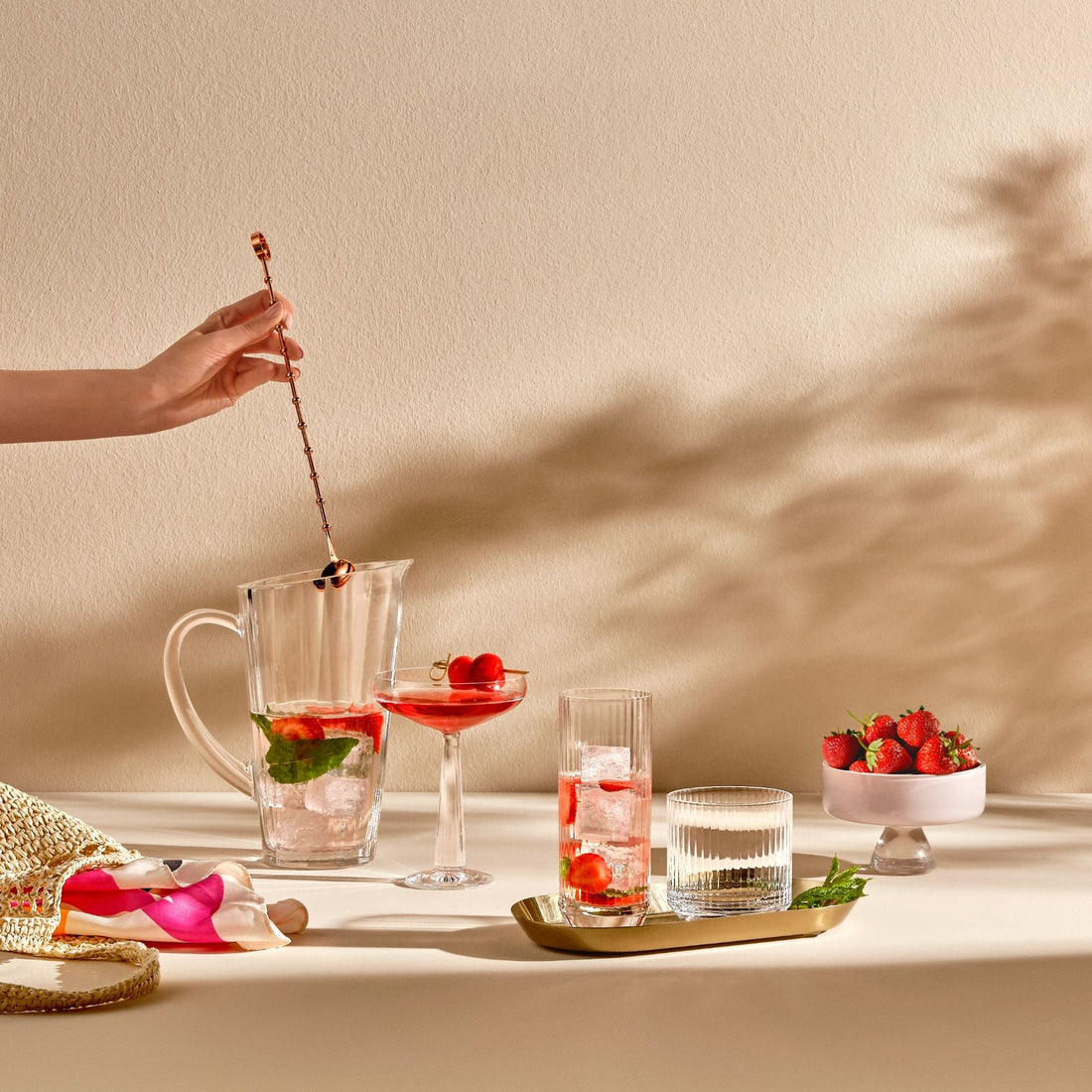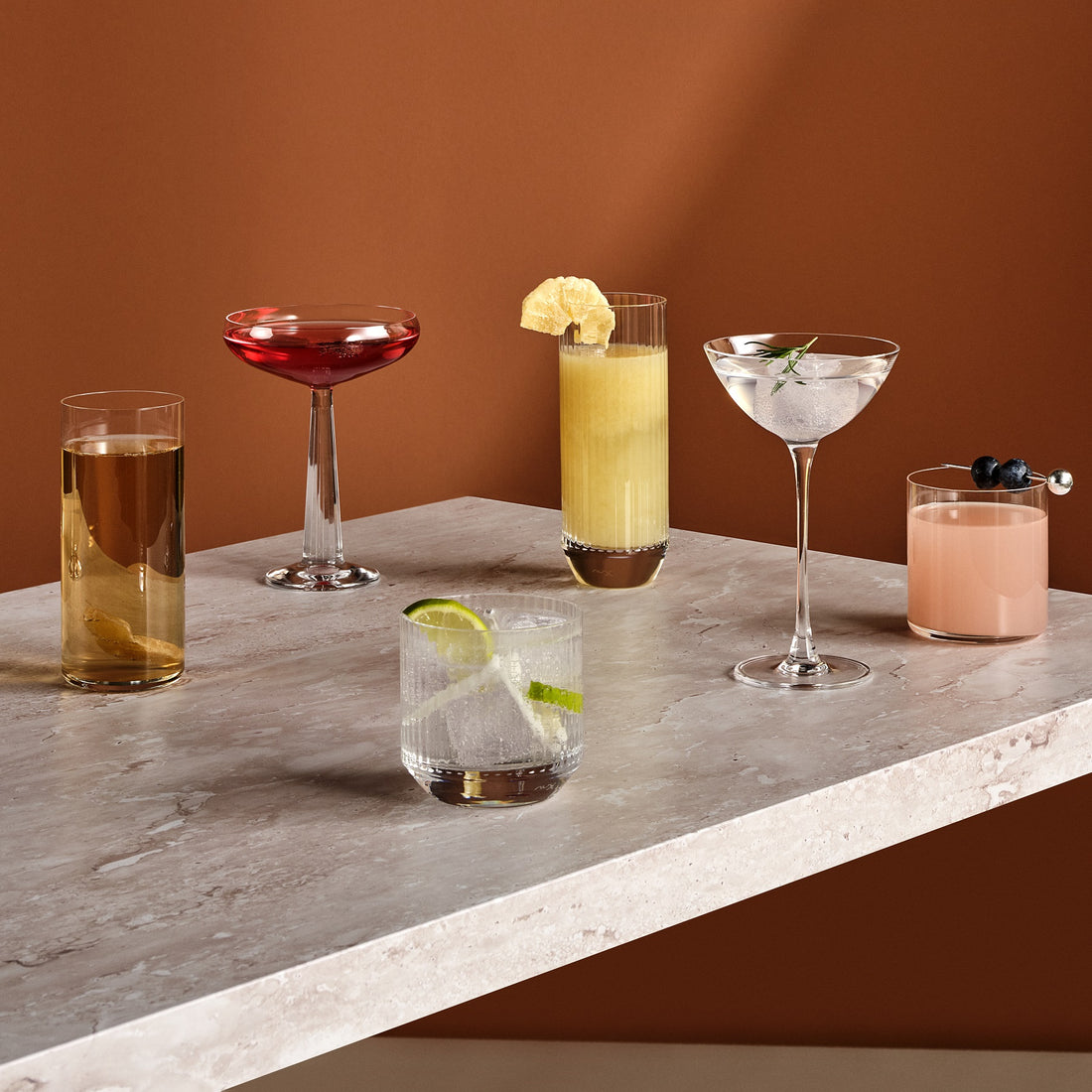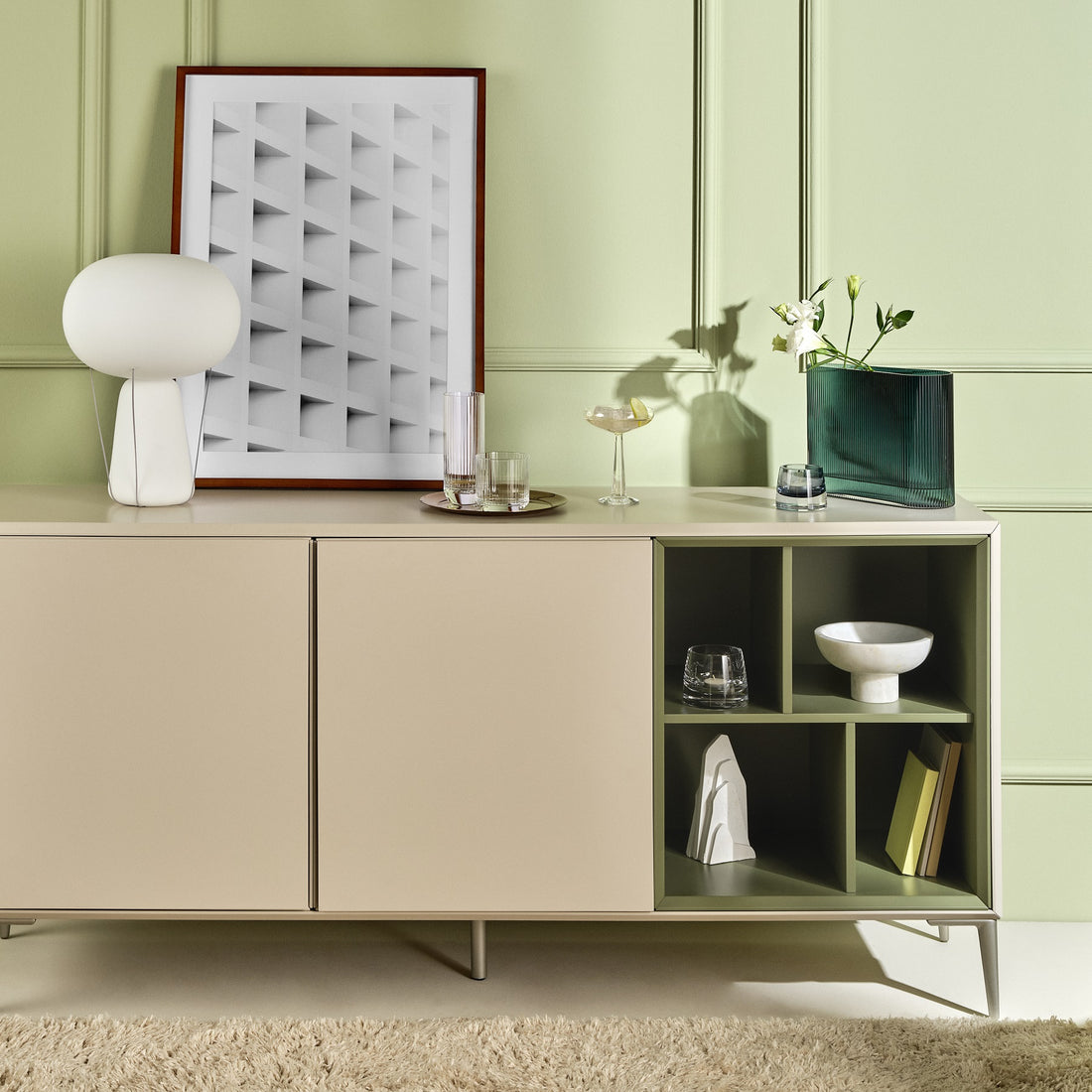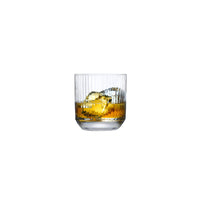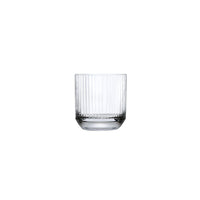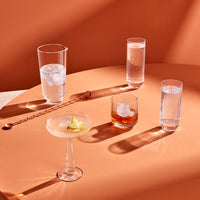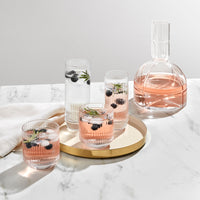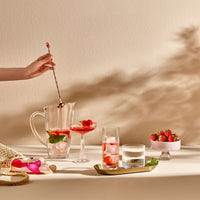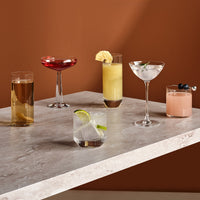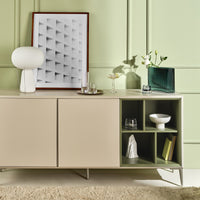 Big Top
Big Top Set of 4 Whisky DOF Glasses
by Youmeus Design
Drawing inspiration from the circus, this NUDE Big Top set of whisky glasses has been etched with a raised linear pattern — at once tactile and seamless. The pure and refined silhouette is cast from clear lead-free crystal and can be combined with similar items from the range for a fun yet sophisticated table setting.
Capacity: 320 cc
Height: 88 mm
Diameter: 84 mm
Material: Lead-free crystal
The product is dishwasher safe, though we advise the following:
• Choose the most suitable glass washing program which may help you to get the best hygiene and appearance performance.
• We recommended to wash glassware with water which has hardness between 4° - 6°dH.
• The ideal washing temperature for glassware is between 50°C to 65°C.
• Once your dishwasher cycle has finished, open the dishwasher to allow excess steam to be released.
Introducing
Youmeus Design
London-based Youmeus seeks out ambitious clients and, through design, makes them relevant. The office's work - the creation of design products and consumer experiences- begins with a fascination for the various ways that people live and the myriad different ways in which humans experience daily life. Through their philosophy and creativity, Youmeus unlock radical and imaginative ideas, glamorous, playful and savvy visuals, and generate new opportunities for brands on the vanguard of their industries.