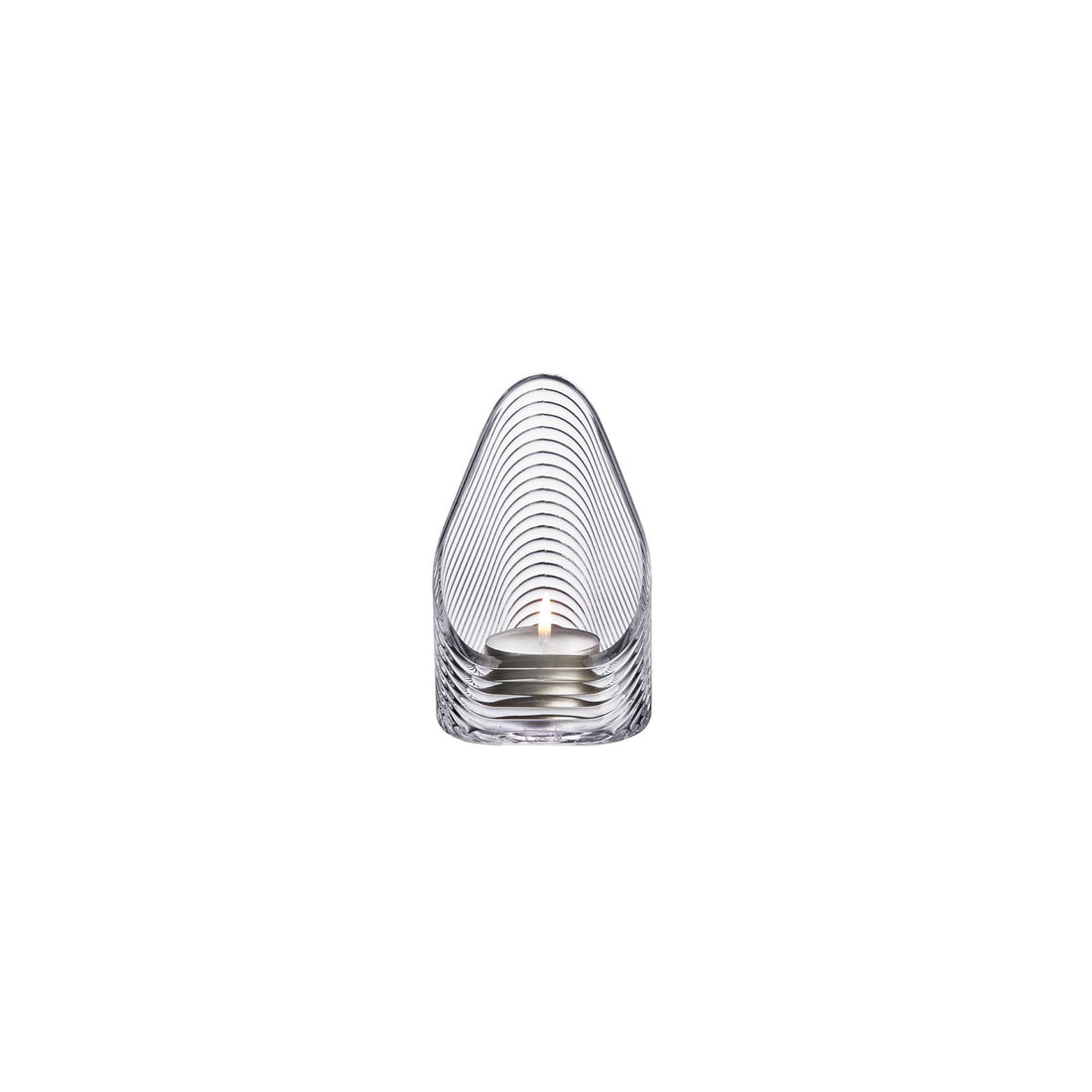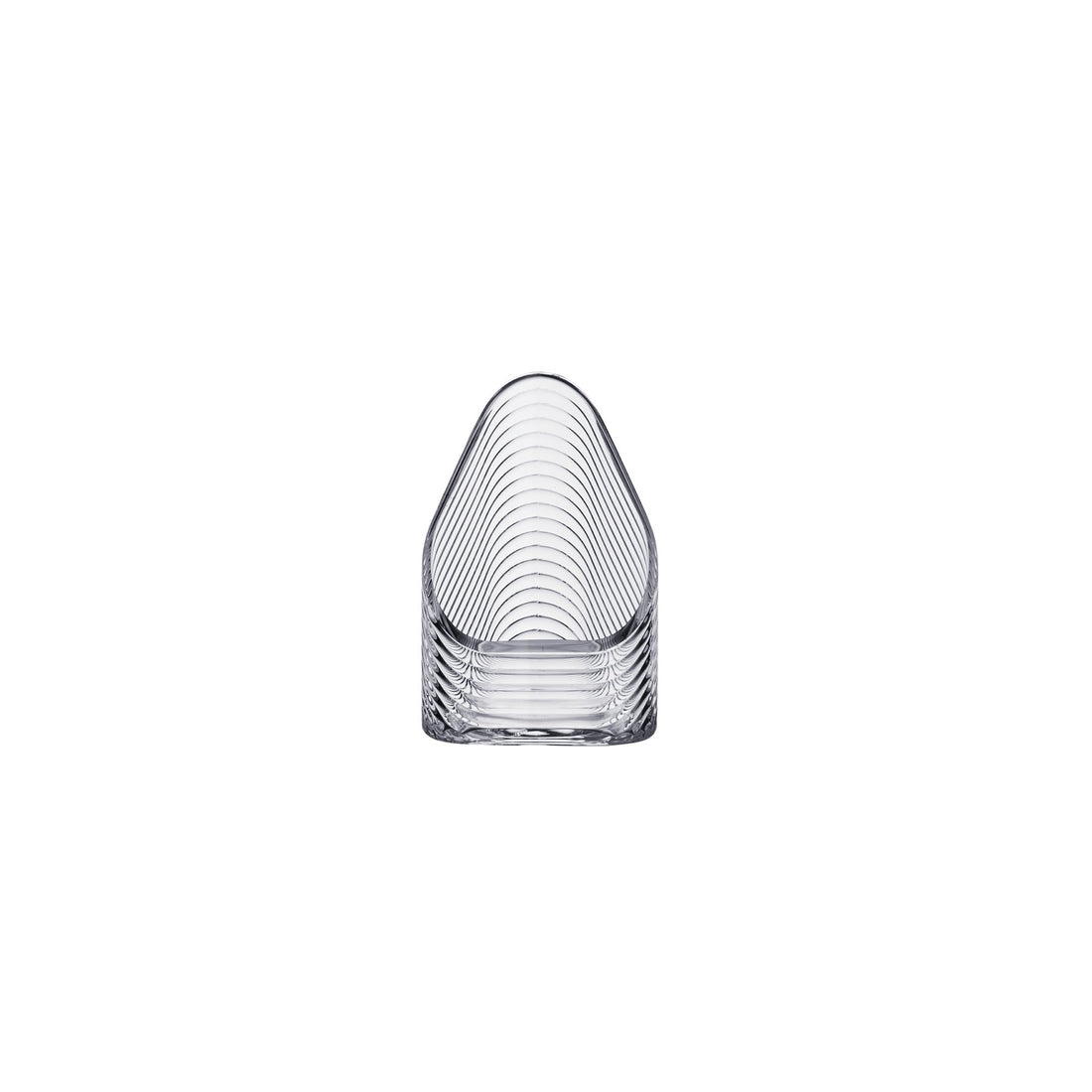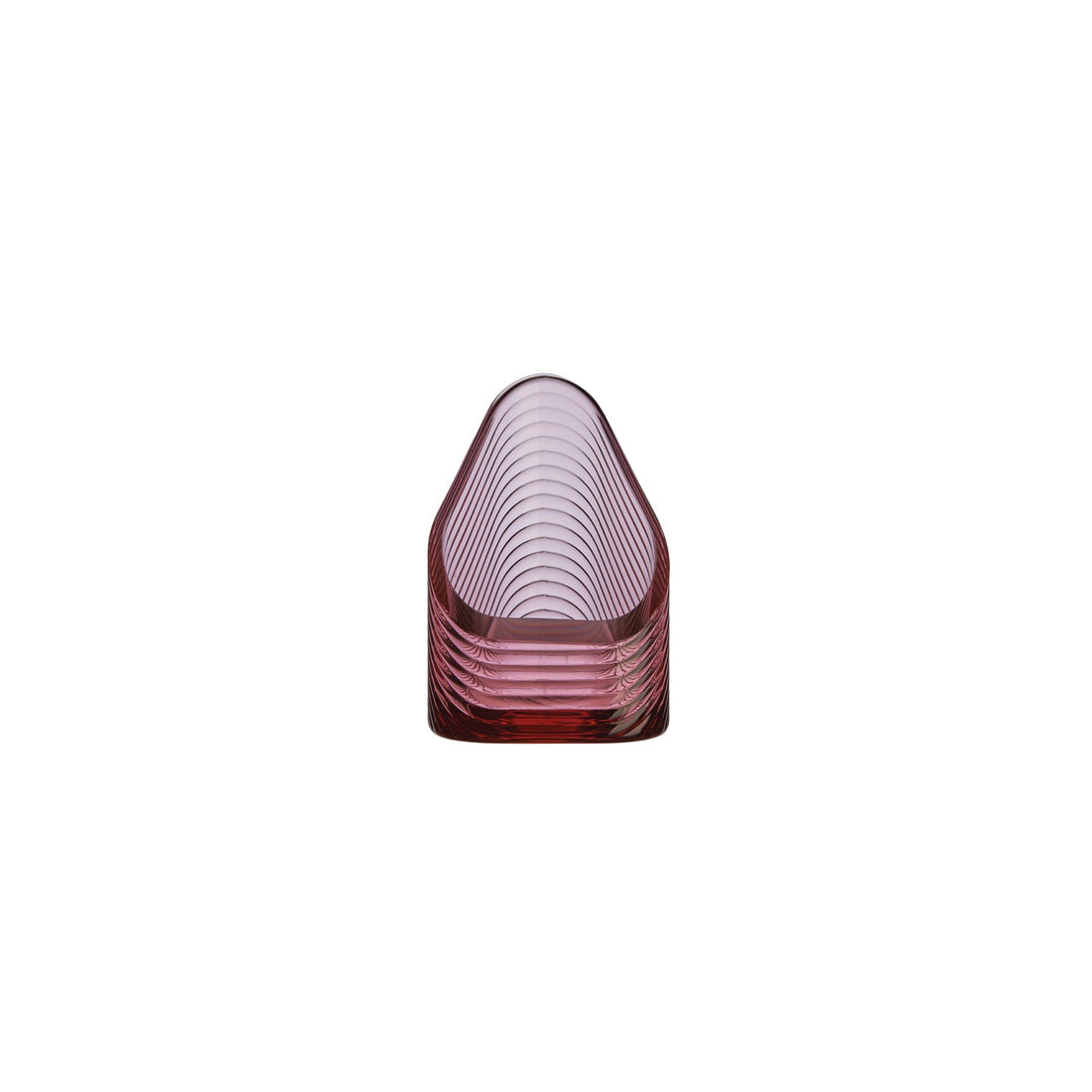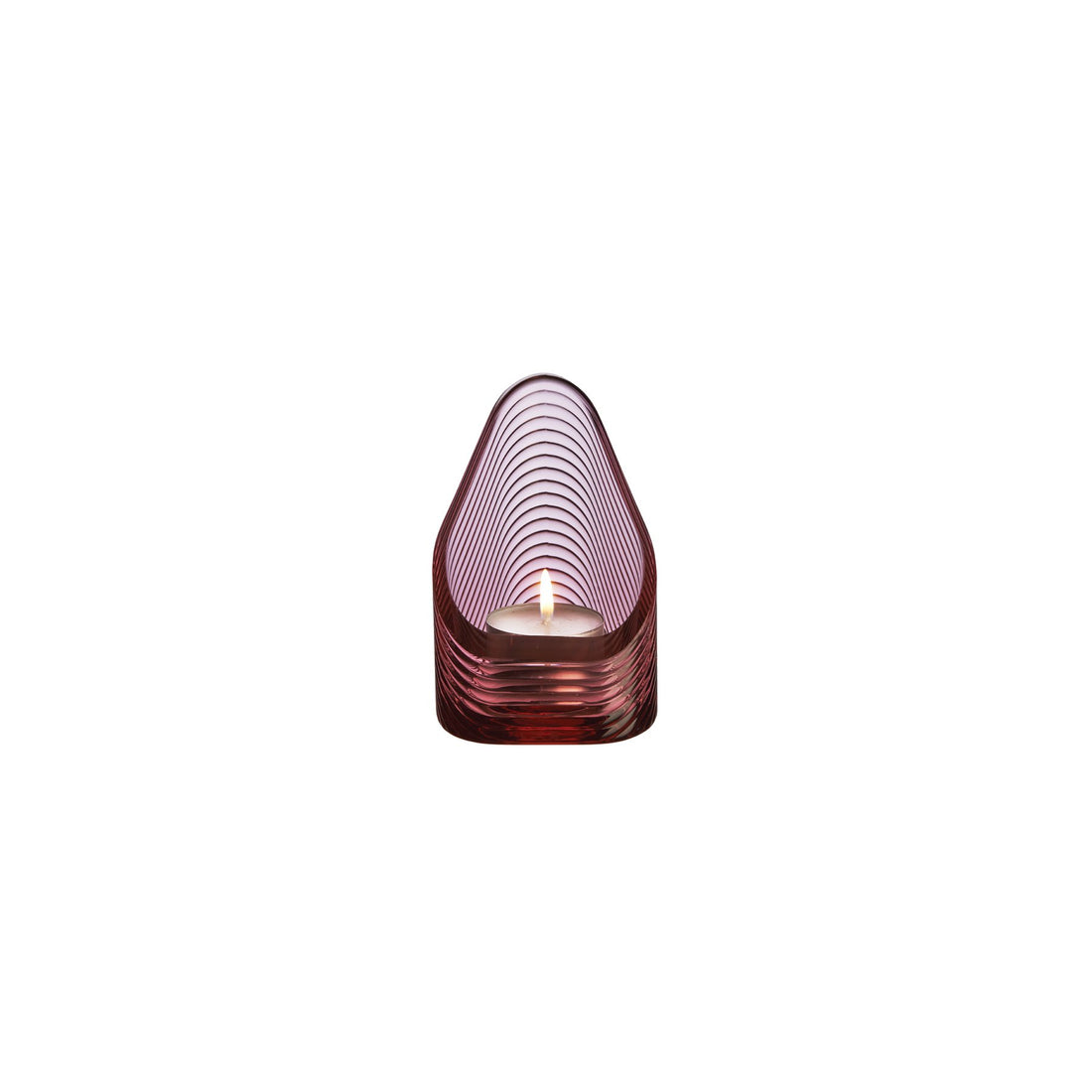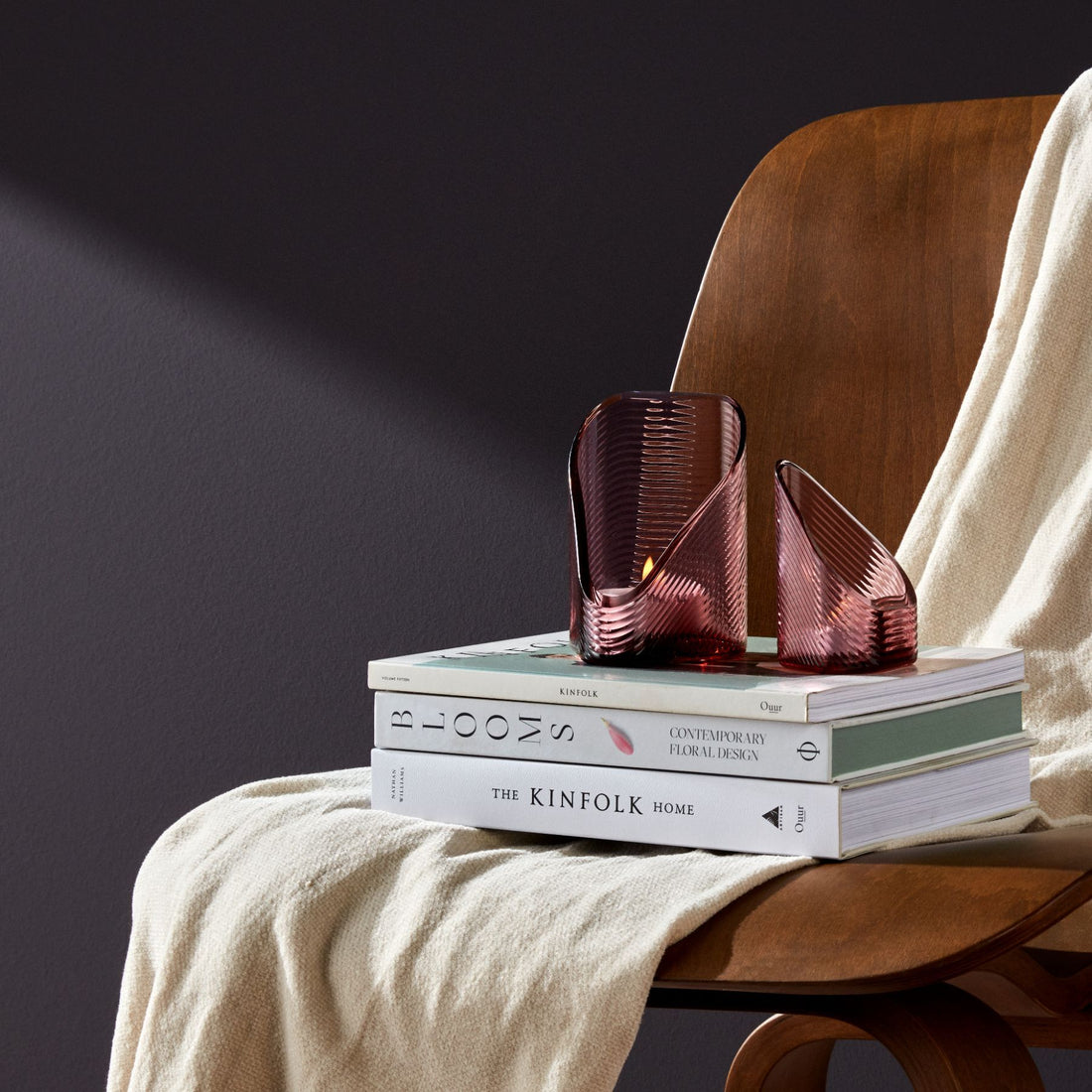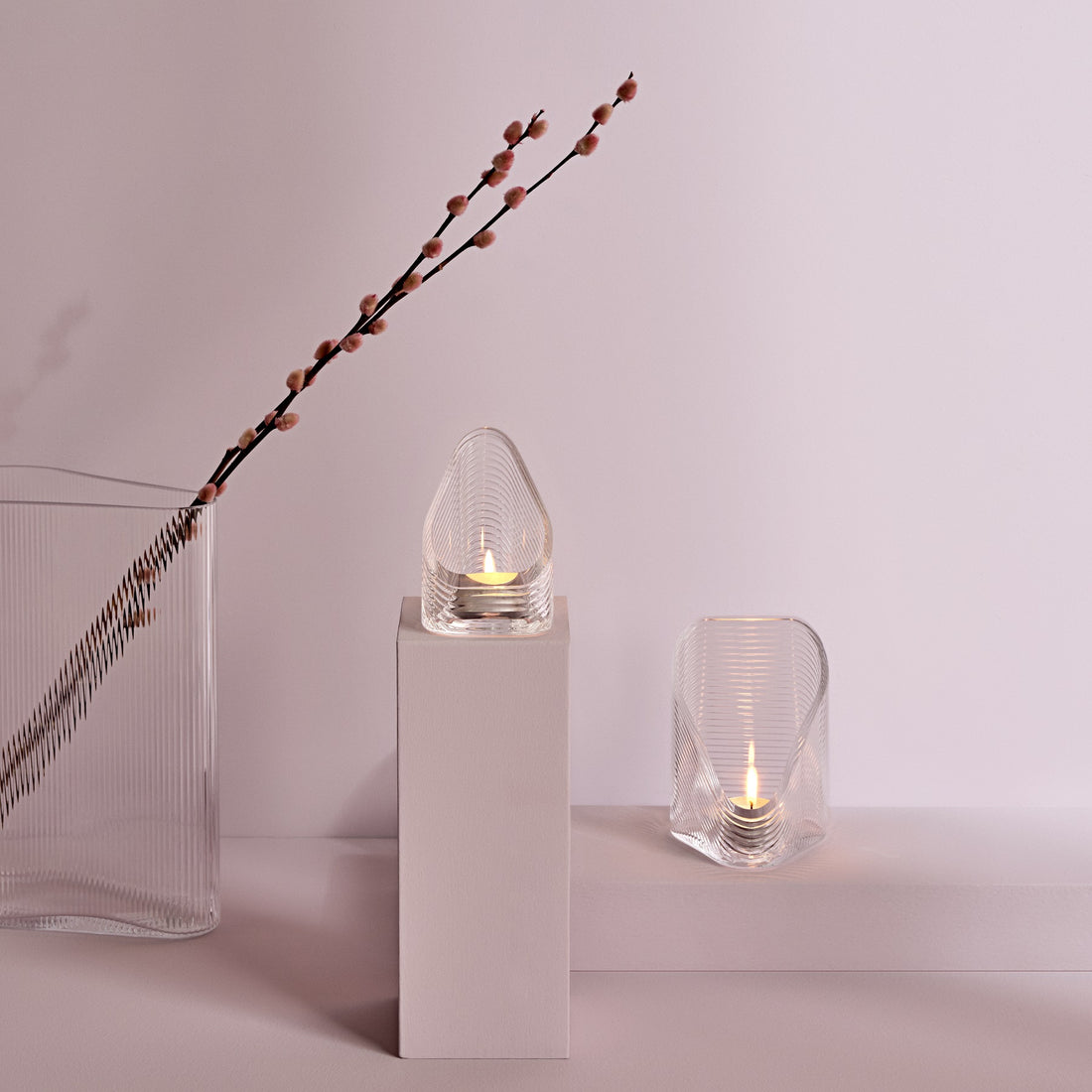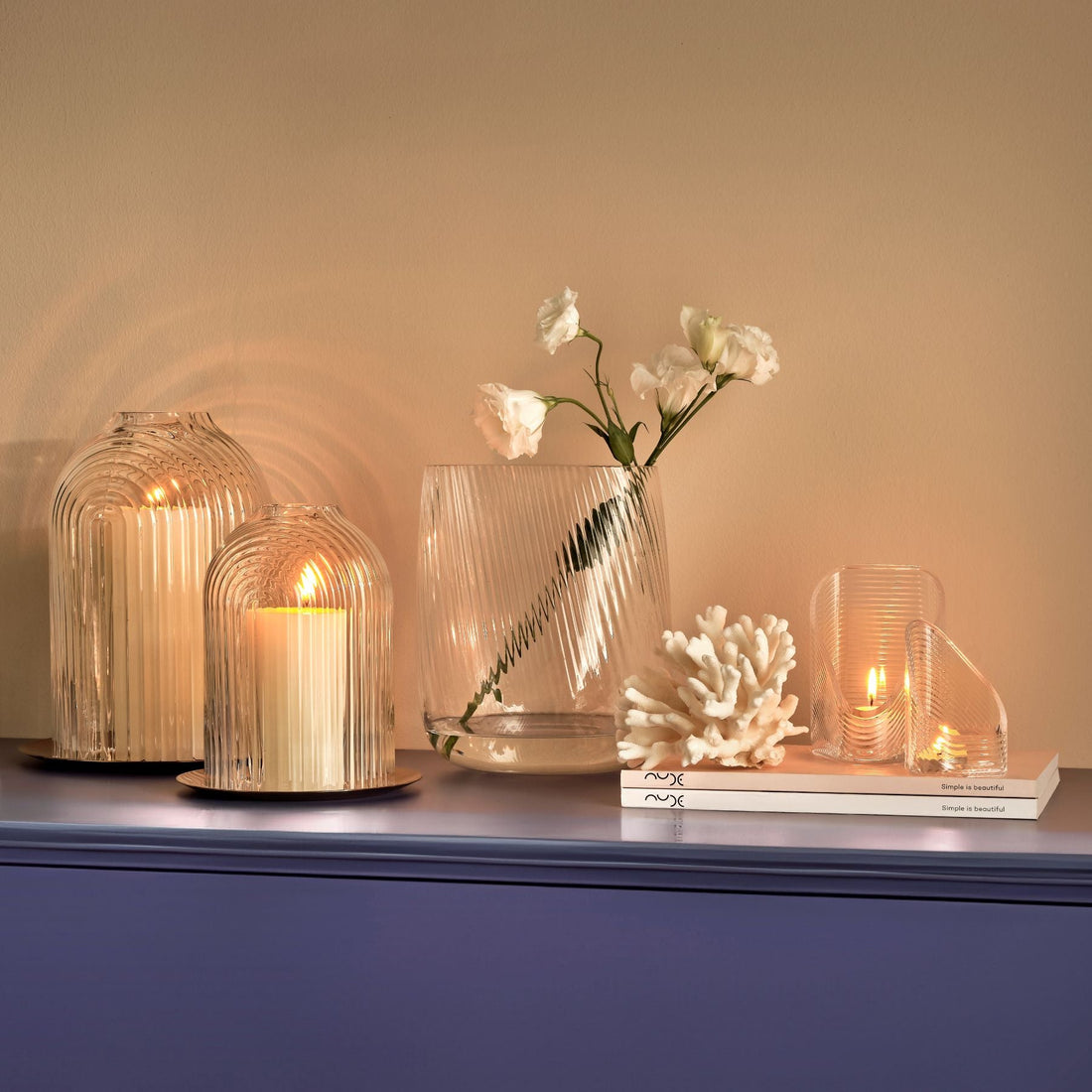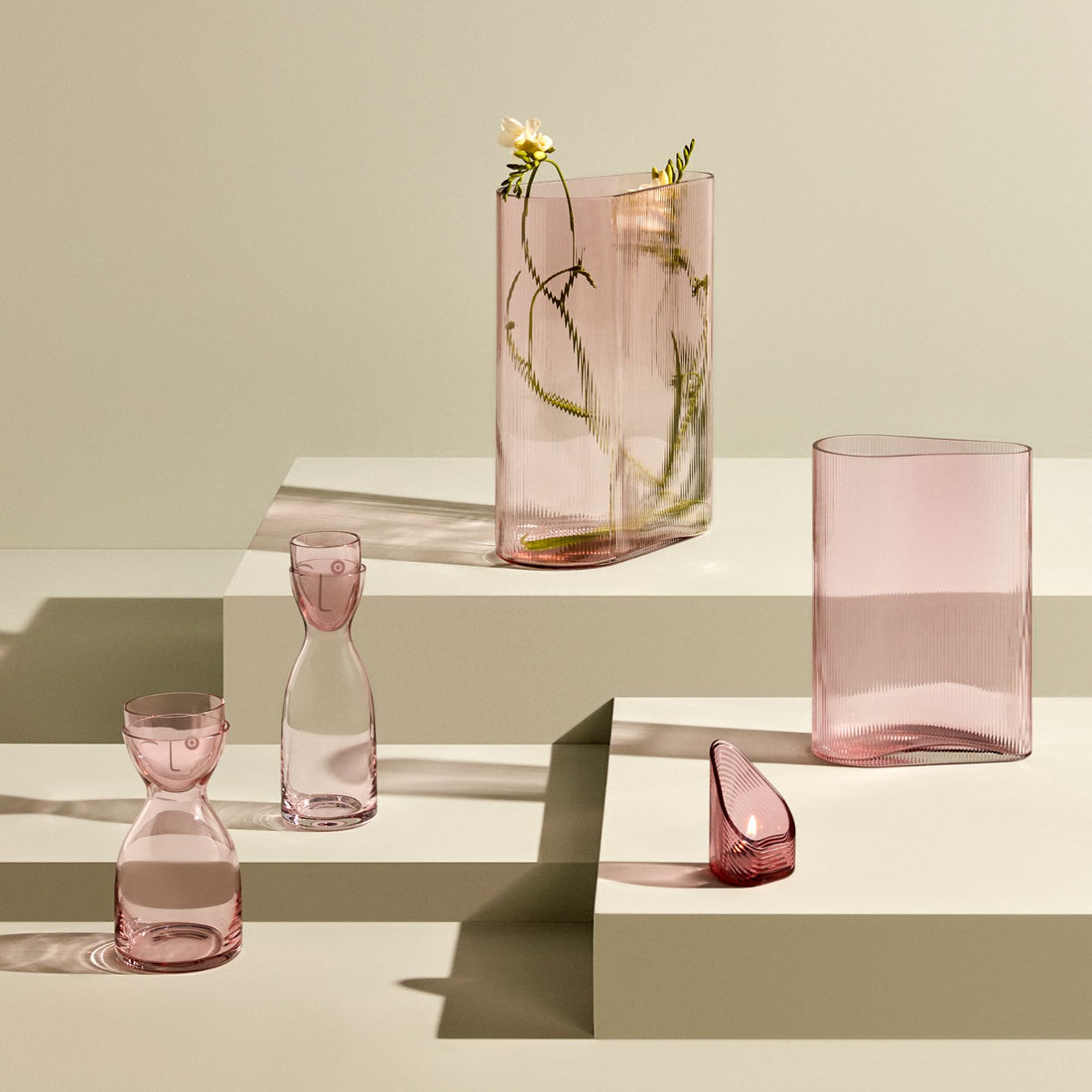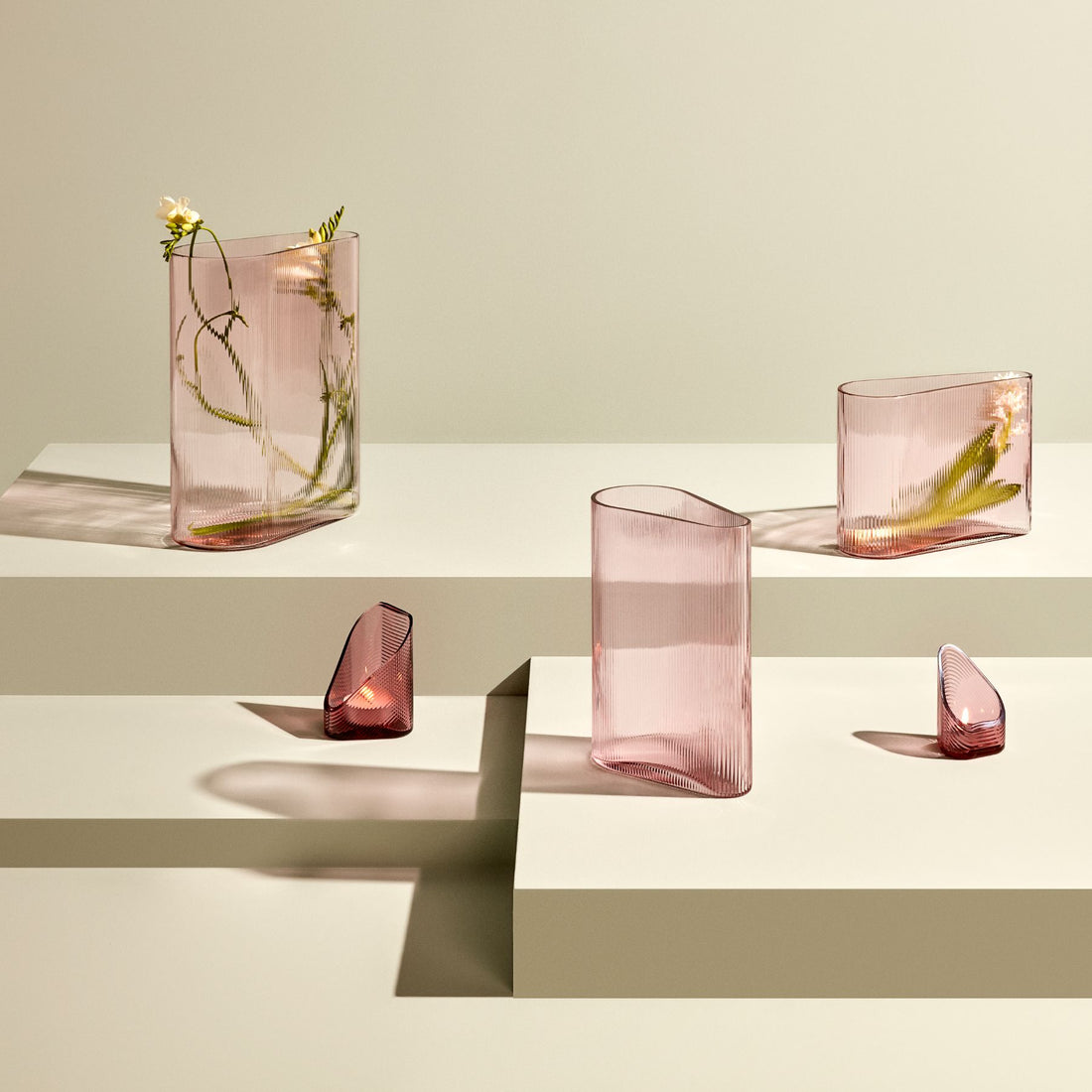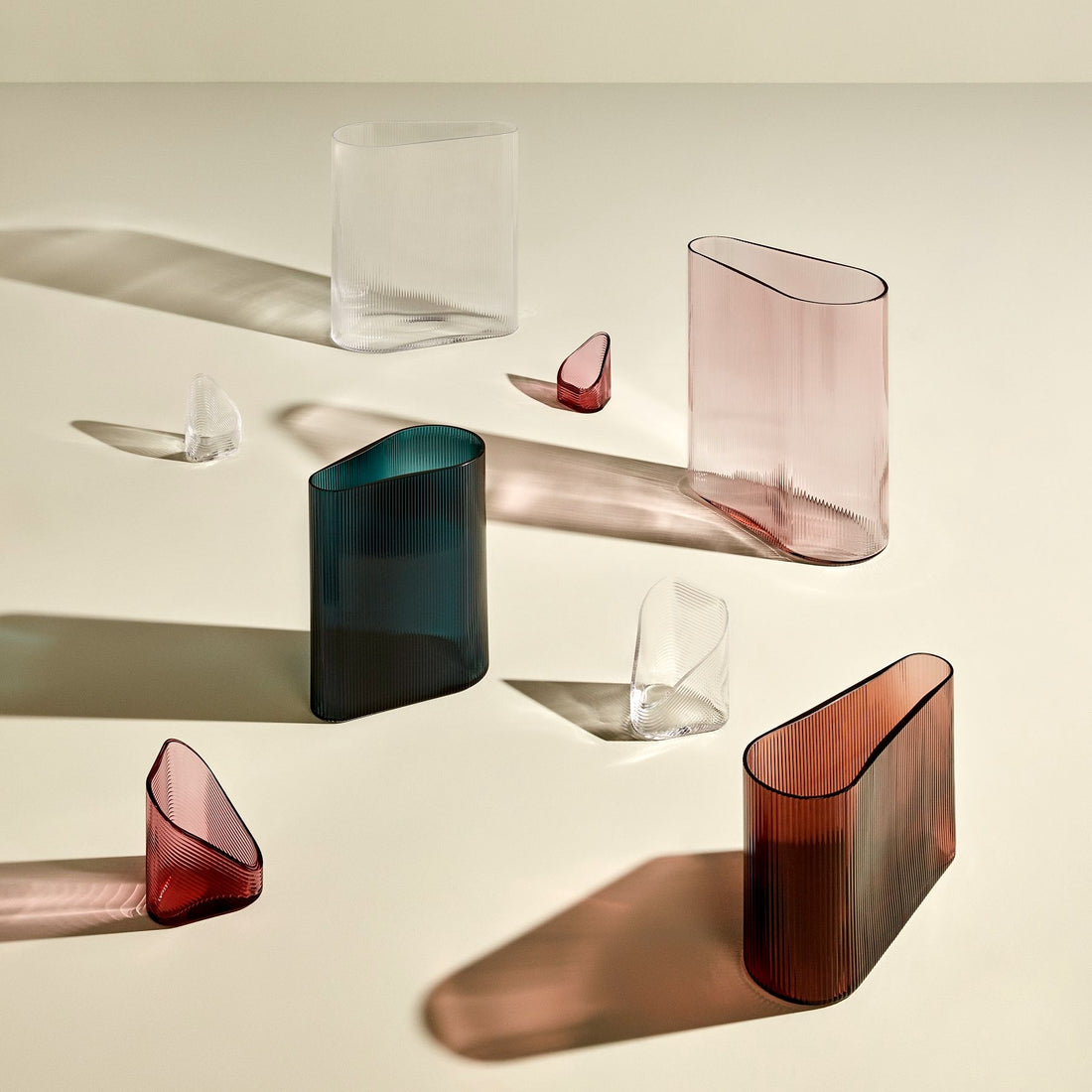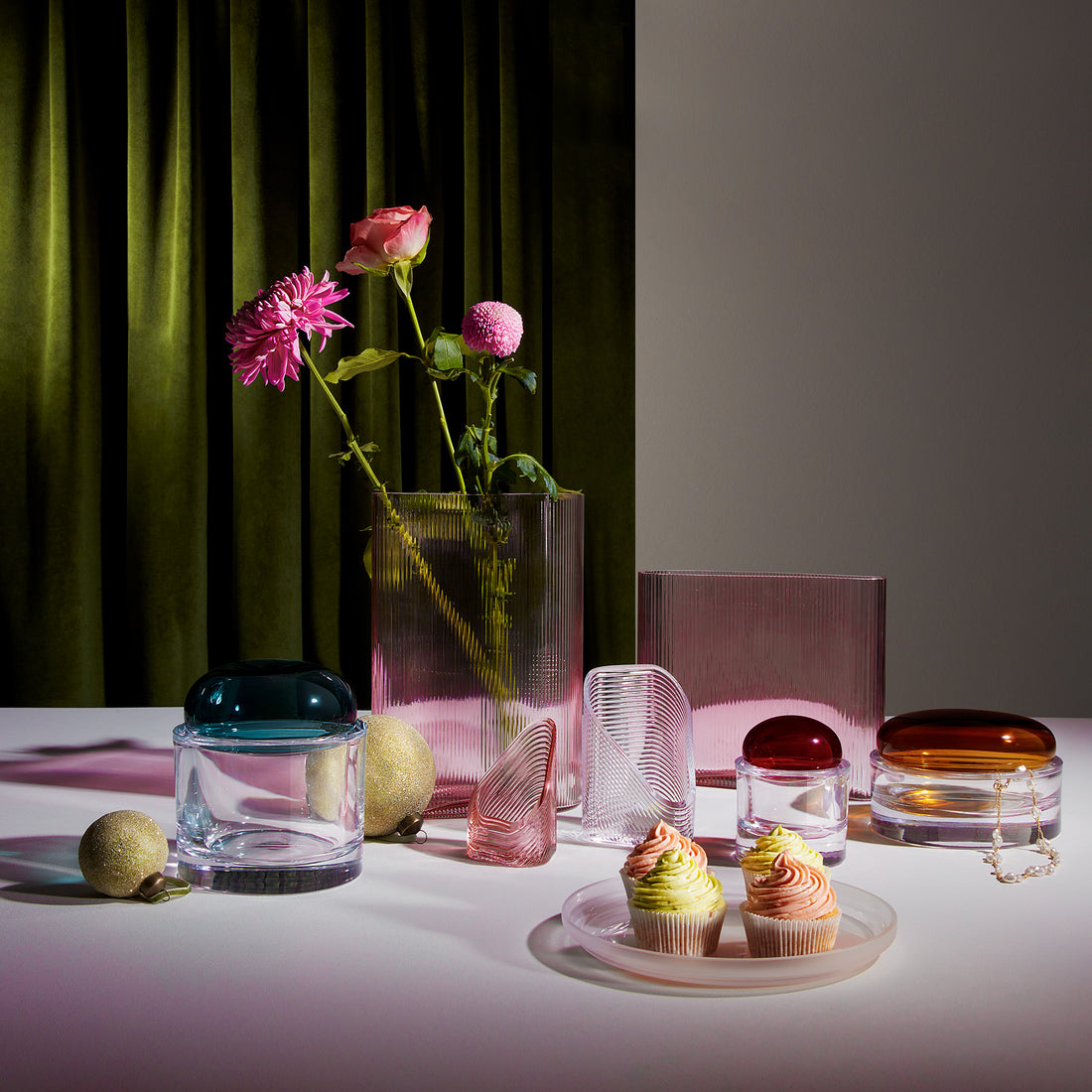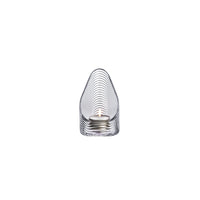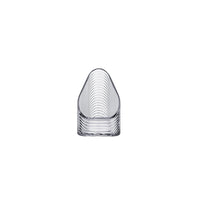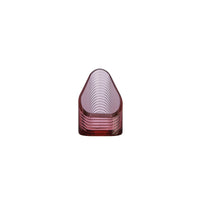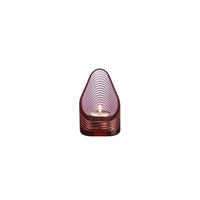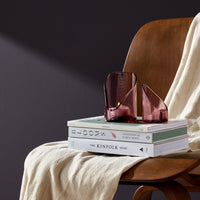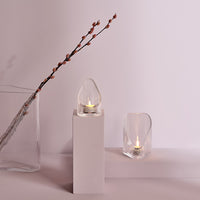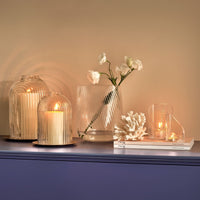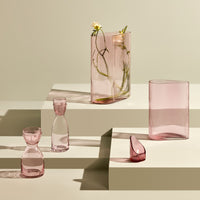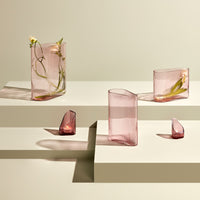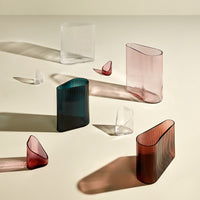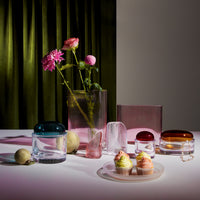 by Tamer Nakışçı
This NUDE Mist Lights candleholder brings together functionality and a unique artistic flair. It's handmade from lead-free crystal, available in a dusty rose and a clear finish. The subtle ripple effect creates mesmerising optical illusions, proving the brand's imaginative approach to glassware design.
Height: 107 mm
Width: 70 mm
Depth: 75 mm
Material: Lead-free crystal
The mastery and craftsmanship of handmade glass is a signature of NUDE.
NUDE prides itself in its artisanal approach to glassware, specializing in handmade, pure crystalline glass, be the pieces blown or press-blown. With their Master blowers, NUDE continues to hand
make much of the world's most acclaimed glassware.
We recommend washing this product by hand using a soft sponge, brush or by hand.
Please avoid using the scourer side of the sponge as it will create scratching on the surface of the glass.
After hand washing let the product dry. Finish cleaning by drying and polishing the product using a soft cloth, preferably micro fiber.
Introducing
Tamer Nakışçı
Tamer Nakışçı, who currently lives and works between Istanbul and London, describes himself as an interdisciplinary designer, whose ultimate objective is to bring new perspectives to the world of design. His belief is that even a designed object should be open to interpretation, created so each individual user can engage with it in their own way. Tamer studied industrial design at Mimar Sinan University of Fine Arts in Istanbul and was invited during that time to join the prestigious Fiat Advanced Design Concept Lab in Milan. It was there that he learned about the importance of emotion and narrative in design. But it was regular boyhood visits to his father's carpentry workshop that fired his initial enthusiasm for making. He devised a highly successful interactive installation at London's Royal Academy, took part in an exhibition curated by Wallpaper magazine at the Salone del Mobile in Milan, participated in conversations around Istanbul's Design Biennale, featured in Dwell magazine as a rising star.